August 28, 2014
Age Doesn't Impact Deep Brain Stimulation Complications
For patients with Parkinson's, increasing age does not impact 90-day overall complication rates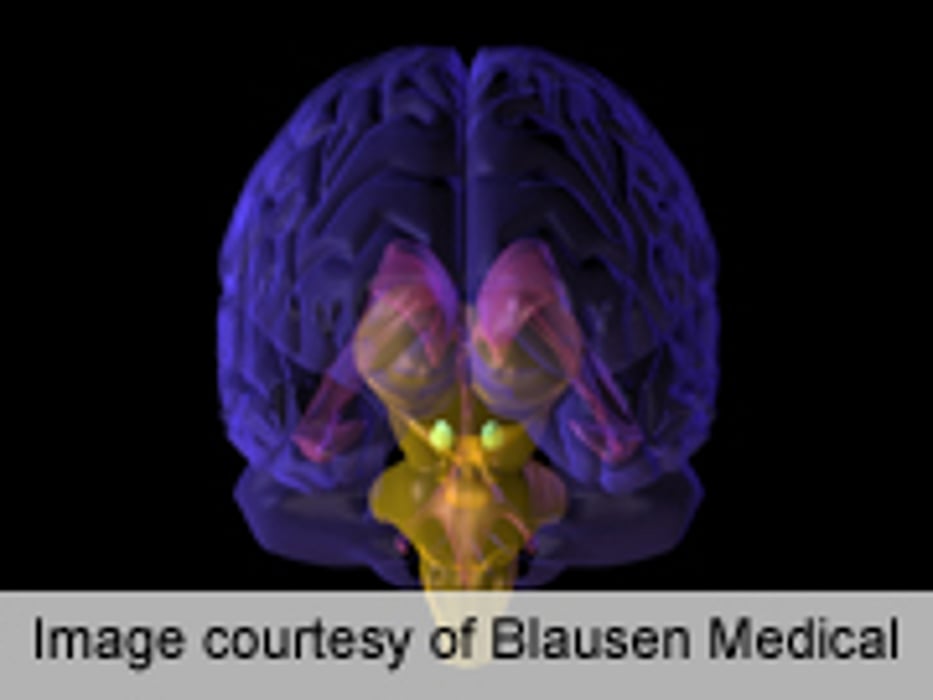 THURSDAY, Aug. 28, 2014 (HealthDay News) -- For patients with Parkinson's disease undergoing deep brain stimulation (DBS), increasing age does not impact complication rates, according to a study published online Aug. 25 in JAMA Neurology.
Michael R. DeLong, from the Duke University Medical Center in Durham, N.C., and colleagues evaluated the stepwise effect of increasing age (in five-year epochs) on short-term complications following DBS surgery. Data were collected from the Thomson Reuters MarketScan national database for 1,757 patients with Parkinson's disease who underwent DBS from 2000 to 2009.
The researchers found that 7.5 percent of the patients experienced at least one complication within 90 days, including wound infections, pneumonia, hemorrhage or hematoma, or pulmonary embolism (3.6, 2.3, 1.4, and 0.6 percent, respectively). Increasing age (ranging from <50 to 90 years of age) did not significantly affect overall 90-day complication rates (odds ratio, 1.10 per five-year increase; 95 percent confidence interval, 0.96 to 1.25; P = 0.17), after adjustment for covariates. Hemorrhage and infection were the most common procedure-related complications, and did not significantly increase with age.
"Our findings suggest that age alone should not be a primary exclusion factor for determining candidacy for DBS," the authors write. "A clear focus on patients with medication-refractory and difficult to control on-off fluctuations with preserved cognition, regardless of age, may allow for an expansion of the traditional therapeutic window."
Two authors disclosed financial ties to the medical device industry.
Physician's Briefing