December 28, 2017
Robot Training Improves Gait Stability in Parkinson's
Improvements seen in response to perturbations while walking and in gait stability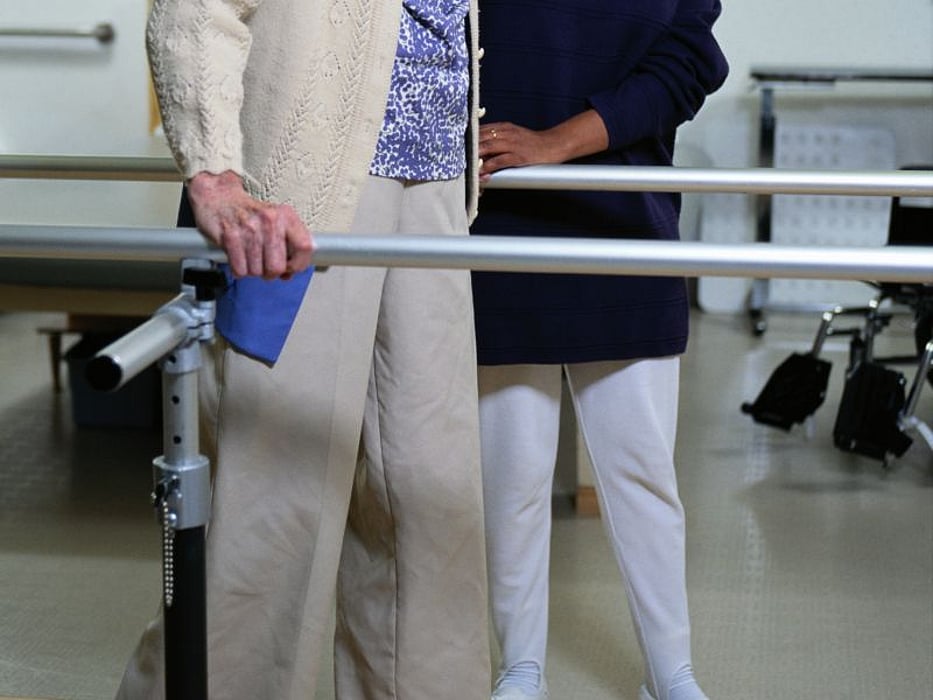 THURSDAY, Dec. 28, 2017 (HealthDay News) -- Training with a cable-driven robot is associated with improved response to perturbations and increased gait stability among patients with Parkinson's disease (PD), according to a study published online Dec. 19 in Scientific Reports.
Dario Martelli, Ph.D., from Columbia University in New York City, and colleagues trained nine patients with PD and nine age-matched controls with multidirectional waist-pull perturbations while walking on a treadmill using a cable-driven robot. While participants were walking without cables, the margin of stability and base of support were assessed, as was the reaction to perturbations.
The researchers found that PD was correlated with reduced stability in the forward direction and the inability to produce proactive anticipatory adjustments. Once the cables were removed, both groups were able to improve the response to the disturbances and produce short-term after effects of increased gait stability.
"A single session of perturbation-based balance training produced acute effects that ameliorated gait instability in PD," the authors write. "This result is encouraging for designing new therapeutic interventions that remediate falls risk."
Physician's Briefing