April 2, 2014
β-Amyloid Deposits in Brain Linked to Arterial Stiffness
Findings in nondemented patients; build-up of Aβ deposits increase with age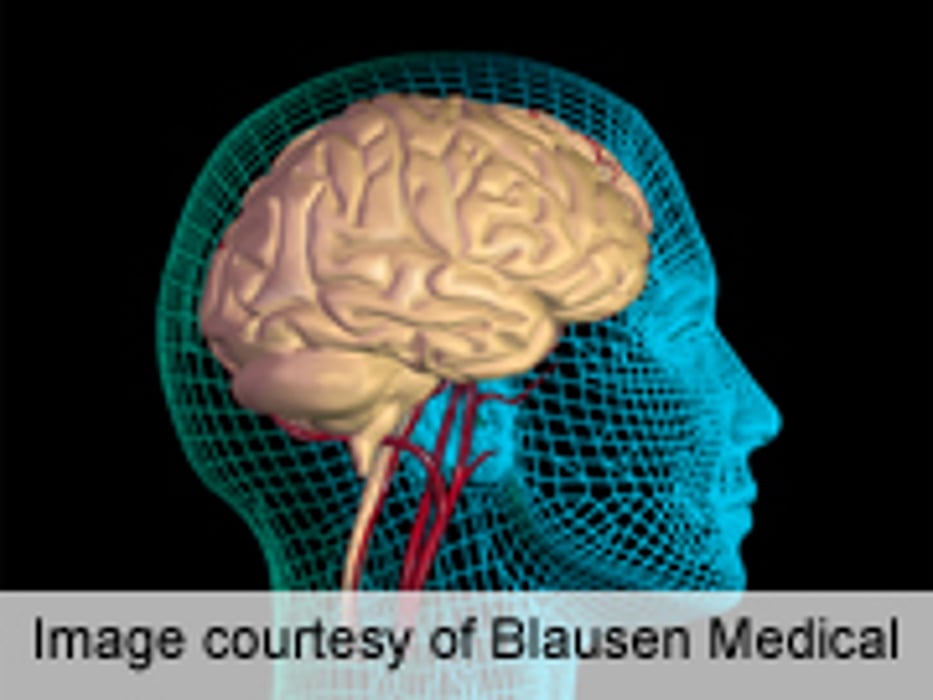 WEDNESDAY, April 2, 2014 (HealthDay News) -- Cerebral β-amyloid (Aβ) deposition increases with age in nondemented individuals, and this deposition is strongly associated with arterial stiffness, according to a study published online March 31 in JAMA Neurology.
Timothy M. Hughes, Ph.D., from Wake Forest University in Winston-Salem, N.C., and colleagues used positron emission tomography (PET) using the Pittsburgh compound B twice two years apart in 81 nondemented individuals (≥83 years) to assess deposition of Aβ. A noninvasive and automated waveform analyzer was used close in time to the second PET scan to determine arterial stiffness.
The researchers found that the proportion of Aβ-positive individuals increased from 48 percent at baseline to 75 percent at follow-up. Among Aβ-positive participants, brachial-ankle pulse wave velocity (PWV) was significantly higher at baseline and follow-up. Only at follow-up was femoral-ankle PWV higher among Aβ-positive participants. There was no association between measures of central stiffness and blood pressure and Aβ status at baseline or follow-up. However, central stiffness was associated with a change in Aβ deposition over time, with each standard deviation increase in central stiffness (carotid-femoral PWV, P = 0.001; heart-femoral PWV, P = 0.004) linked to increases in Aβ deposition over two years.
"The association between Aβ deposition changes over time and generalized arterial stiffness indicated a relationship between the severity of subclinical vascular disease and progressive cerebral Aβ deposition," the authors write.
Several authors disclosed financial ties to the pharmaceutical and medical device industries.
Abstract
Full Text
Editorial (subscription or payment may be required)
Physician's Briefing