December 29, 2014
MS Remission Sustained Three Years Post-Stem Cell Transplant
Sustained remission, improvements in neurologic function at three years in relapsing-remitting MS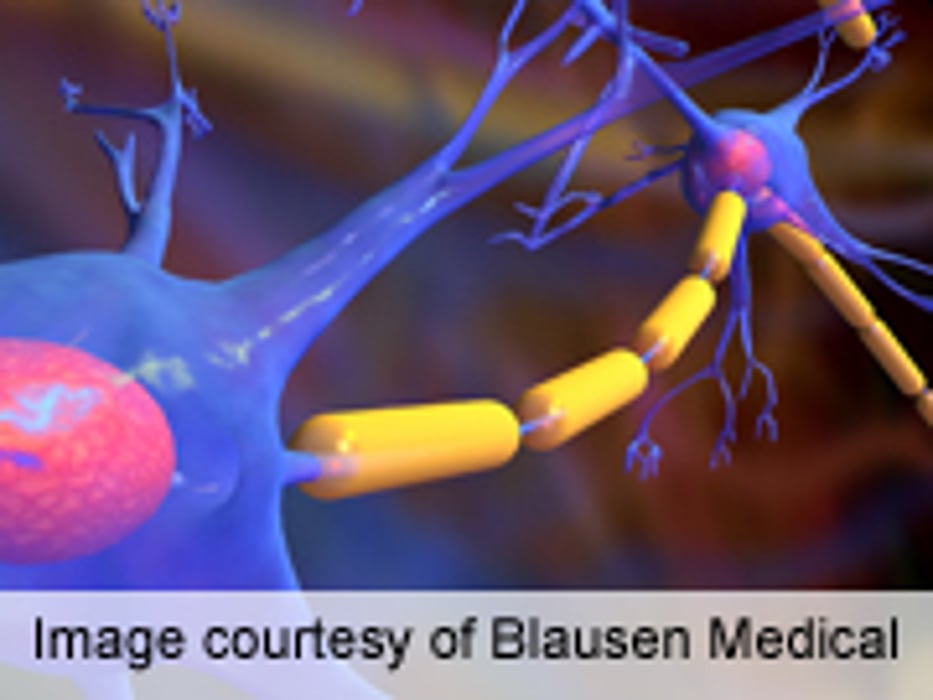 MONDAY, Dec. 29, 2014 (HealthDay News) -- For patients with relapsing-remitting multiple sclerosis (RRMS), high-dose immunosuppressive therapy (HDIT) with autologous hematopoietic cell transplant (HCT) is associated with sustained remission and improvements in neurologic function, according to research published online Dec. 29 in JAMA Neurology.
Richard A. Nash, M.D., from the Colorado Blood Cancer Institute in Denver, and colleagues examined the safety, efficacy, and durability of MS disease stabilization for patients with RRMS who were evaluated through five years after HCT. The authors presented the results of the three-year interim analysis for 25 patients who were enrolled in a multicenter phase 2 clinical trial.
The researchers found that 24 of the enrolled patients received HDIT/HCT and were followed for a median of 186 weeks. At three years, the overall event-free survival was 78.4 percent, progression-free survival was 90.9 percent, and clinical relapse-free survival was 86.3 percent. There were consistent adverse events, with expected toxic effects linked to HDIT/HCT; there were no acute treatment-related neurologic adverse events. Neurologic disability, quality-of-life, and functional scores improved.
"At three years, HDIT/HCT without maintenance therapy was effective for inducing sustained remission of active RRMS and was associated with improvements in neurologic function," the authors write.
Several authors disclosed financial ties to the pharmaceutical and biotechnology industries; Baxter Healthcare provided equipment for the study without charge.
Abstract
Full Text
Editorial (subscription or payment may be required)
Physician's Briefing