April 11, 2019
Nonalcoholic Fatty Liver Disease Burden Up Among HIV-Infected
NAFLD becoming increasingly important cause of liver disease, liver mortality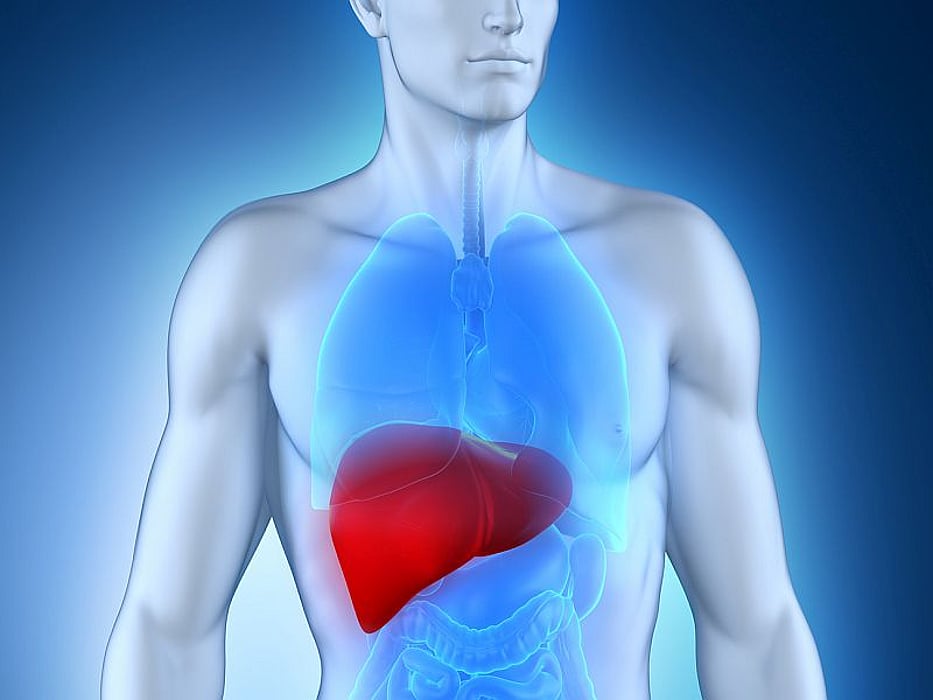 THURSDAY, April 11, 2019 (Pharmacist's Briefing) -- Nonalcoholic fatty liver disease (NAFLD) is becoming an increasingly important cause of liver disease (LD) and liver mortality among patients with HIV, according to a study presented at The International Liver Congress 2019, held from April 10 to 19 in Vienna.
James Paik, Ph.D., from the Inova Fairfax Medical Campus in Falls Church, Virginia, and colleagues examined the prevalence and mortality trends of NAFLD, viral hepatitis, and other LDs in 47,062 HIV-infected Medicare beneficiaries from Jan. 1, 2006, to Dec. 31, 2016.
The researchers found that 10,474 patients had LD. From 2006 to 2016, in HIV-positive Medicare recipients, the rates of viral hepatitis decreased from 27.75 to 24.17 per 100,000, while the rate of NAFLD increased from 5.32 to 11.62. There were 2,882 deaths within one year of encounter during the study period; 36.2 percent were related to LD. There was a decrease in death rates related to viral hepatitis in HIV-positive Medicare recipients from 3.78 to 2.58 and an increase in mortality for NAFLD from 0.18 to 0.80. Presence of hepatitis C virus (HCV), hepatitis B virus (HBV), HCV + HBV, and NAFLD were associated with increased risk for one-year mortality in HIV-positive Medicare recipients after adjustment (odds ratios, 1.89, 2.25, 4.17, and 1.54, respectively).
"As highly effective treatments for HBV and HCV infections lead to reduced associated mortality in HIV-infected populations, NAFLD is becoming an increasingly important cause of liver disease," a coauthor said in a statement.
One author disclosed financial ties to the pharmaceutical industry.
Liver Disease: Misc.