October 29, 2020
Nurses Most Likely Health Care Workers to Be Hospitalized With COVID-19
Health care personnel make up almost 6 percent of hospitalized patients, with one-quarter admitted to ICU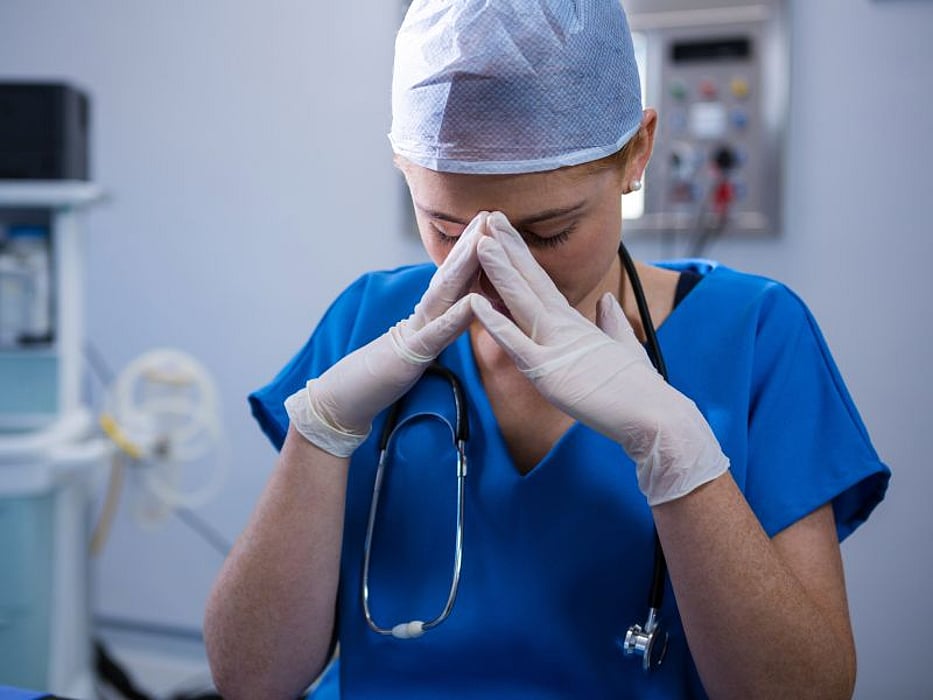 THURSDAY, Oct. 29, 2020 (HealthDay News) -- Nearly 6 percent of patients requiring hospitalization for COVID-19 are health care personnel (HCP), according to research published in the Oct. 26 early-release issue of the U.S. Centers for Disease Control and Prevention Morbidity and Mortality Weekly Report.
Anita K. Kambhampati, M.P.H., from the CDC in Atlanta, and colleagues from the COVID-19-Associated Hospitalization Surveillance Network (COVID-NET) used the COVID-NET data (98 counties in 13 states) to identify 6,760 adults hospitalized between March 1 and May 31, 2020, for whom HCP status was known.
The researchers found that 5.9 percent of patients were HCP. The largest proportion of HCP hospitalized with COVID-19 were in nursing-related occupations (36.3 percent). For hospitalized HCP, the median age was 49 years and 89.8 percent had at least one underlying medical condition. Obesity was the most commonly reported underlying medical condition (72.5 percent). Severe COVID-19 disease was seen among a substantial proportion of HCP, including 27.5 percent admitted to an intensive care unit, 15.8 percent requiring invasive mechanical ventilation, and 4.2 percent who died during hospitalization.
"HCP can have severe COVID-19–associated illness, highlighting the need for continued infection prevention and control in health care settings as well as community mitigation efforts to reduce transmission," the authors write.
Physician's Briefing