April 6, 2016
Local Heating Pad Eases IV Catheter Insertion
Linked to less pain, easier placement in chemotherapy patients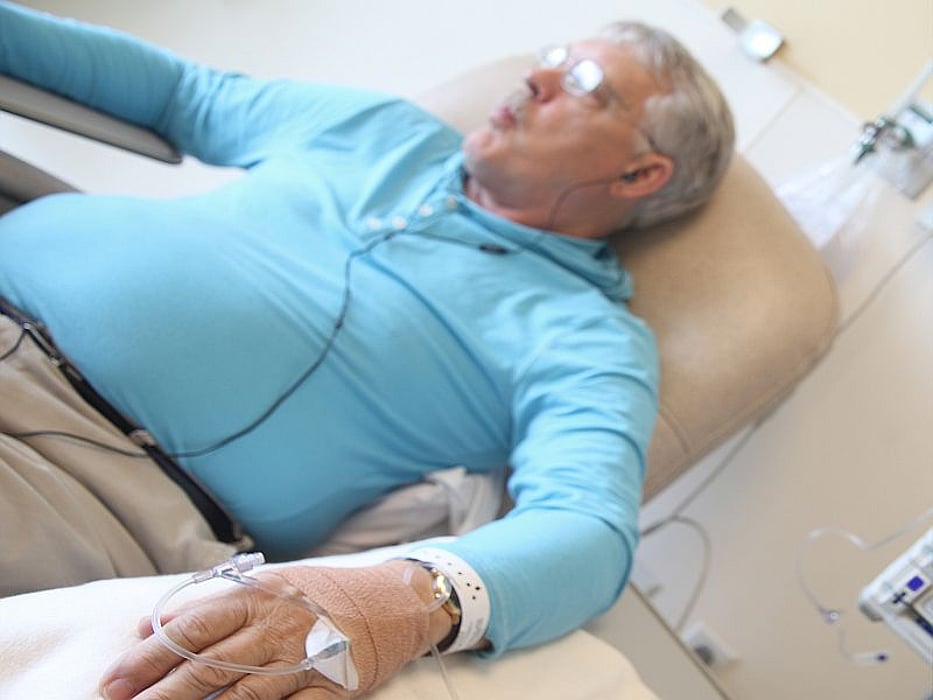 WEDNESDAY, April 6, 2016 (HealthDay News) -- Local heating pad application eases catheterization in chemotherapy patients, according to a study published online March 30 in the Journal of Clinical Nursing.
Sule Biyik Bayram, from Karadeniz Technical University, and Nurcan Caliskan, Ph.D., from Gazi University, both in Turkey, assessed whether application of a digital moist heating pad eases subsequent catheter insertion in patients receiving chemotherapy. In the 40 patients in the intervention group, a heating pad was applied for 10 minutes to the arm prepared for catheter insertion in addition to routine care. No additional preparation beyond routine care was performed for the 40 patients in the control group.
The researchers found that local application of heat decreased patients' pain, increased the rate of successful catheter placement at first attempt, decreased the catheterization procedure time, and decreased nurse-perceived difficulty during catheter placement.
"Local application of heat before the catheterization procedure is suggested for patients receiving chemotherapy, particularly in cases where visibility of the veins is poor and intravenous catheter insertion is difficult," the authors write.
Abstract
Full Text (subscription or payment may be required)
Physician's Briefing