June 26, 2017
Guidance Issued for Ob-Gyns on Mental Health Disorders in Teens
Can reduce morbidity and mortality linked to mental health conditions by early ID, prompt referral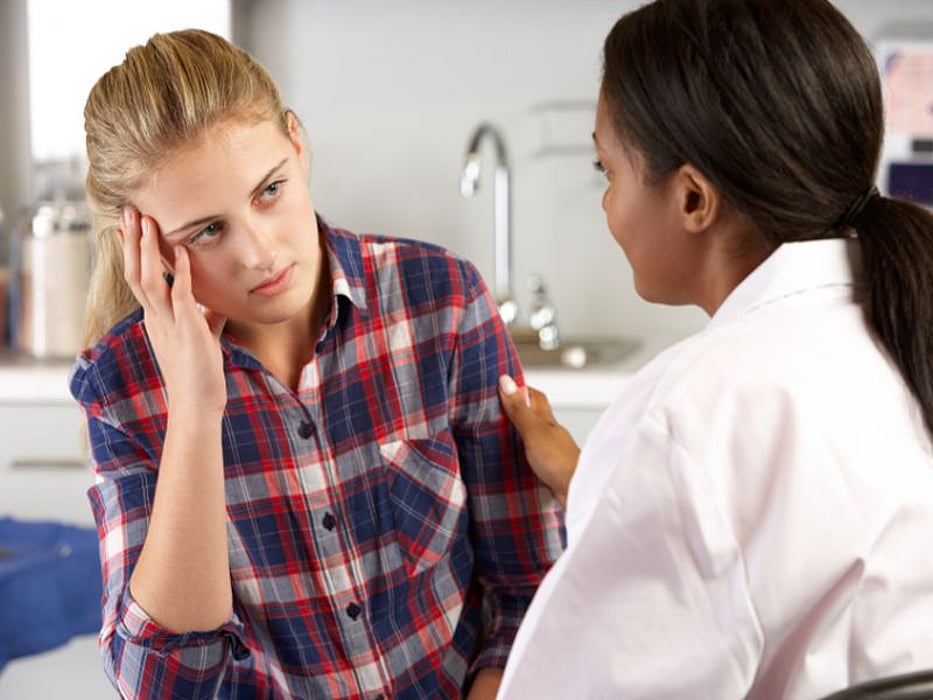 MONDAY, June 26, 2017 (HealthDay News) -- Obstetrician-gynecologists can reduce the morbidity and mortality associated with mental health disorders in adolescents by early identification, prompt referral, and care coordination, according to a Committee Opinion published in the July issue of Obstetrics & Gynecology.
A team from the Committee on Adolescent Health Care developed recommendations relating to mental health disorders in adolescents and their implications for gynecologic and obstetric practice.
The authors note that some mental health disorders may interfere with adolescents' ability to understand or articulate their health concerns, and adhere to treatment. The hypothalamic-pituitary-gonadal axis can be affected by some disorders or their treatments, resulting in anovulatory cycles and menstrual disturbance. Psychopharmacologic agents for psychiatric disorders can cause menstrual dysfunction and galactorrhea. Adolescents with mental health disorders may engage in activity that increases their risk of unsafe sexual behavior, resulting in pregnancy or sexually transmitted infections. Pregnant adolescents taking psychopharmacologic agents present a specific challenge in terms of balancing potential fetal harms with the risk of inadequate treatment. By use of early identification, appropriate and timely referral, and care coordination, the obstetrician-gynecologist has the opportunity to reduce morbidity and mortality from mental health disorders in adolescents.
"The obstetrician-gynecologist can assist by managing the gynecologic adverse effects of psychiatric medications and providing effective contraception and regular screening for sexually transmitted infections," the authors write.
Physician's Briefing