April 8, 2014
Inverse Link for Carotenoid Intake, Benign Breast Disease
Association seen for β-carotene intake and lower risk of benign breast disease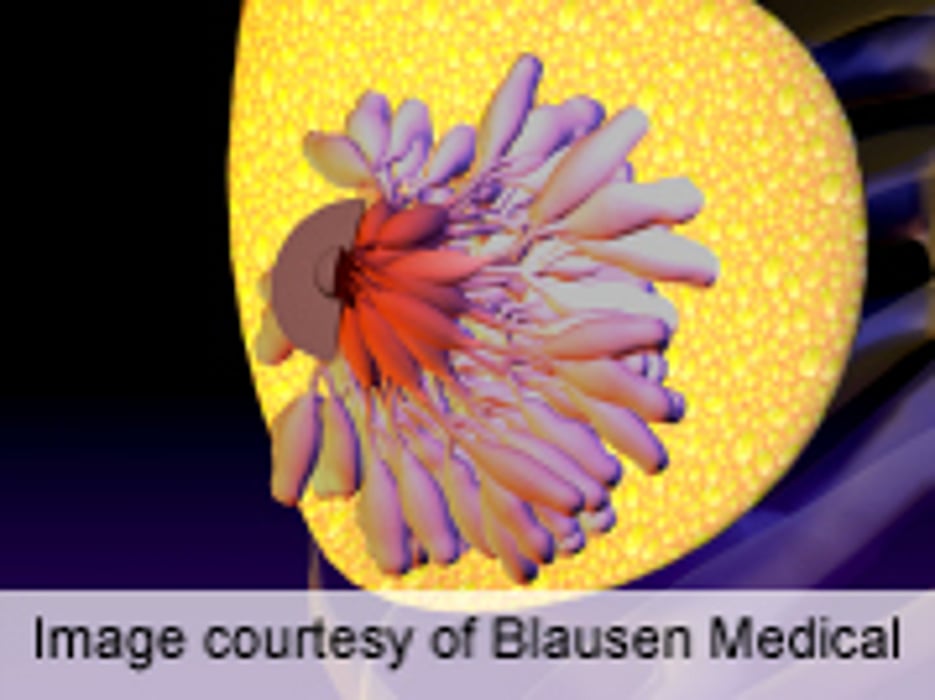 TUESDAY, April 8, 2014 (HealthDay News) -- For adolescent girls, β-carotene intake is inversely associated with the risk of benign breast disease (BBD), according to a study published online April 7 in Pediatrics.
Caroline E. Boeke, Sc.D., from the Harvard School of Public Health in Boston, and colleagues examined adolescent carotenoid intake in relation to BBD in 6,593 adolescent girls in the prospective Growing Up Today Study cohort. Food frequency questionnaires were administered in 1996, 1997, and 1998 to assess intake of α-carotene, β-carotene, β-cryptoxanthin, lutein/zeaxanthin, and lycopene. In questionnaires administered in 2005, 2007, and 2010, girls reported on biopsy-confirmed BBD.
The researchers identified an inverse correlation between β-carotene and BBD, with a multivariate-adjusted odds ratio of 0.58 comparing the highest to the lowest quartile (P trend = 0.03). Inverse associations were also observed for intake of α-carotene and lutein/zeaxanthin with BBD, but these were not statistically significant.
"Adolescent carotenoid intake may be associated with lower BBD risk; these findings warrant further study," the authors write.
Abstract
Full Text (subscription or payment may be required)
Physician's Briefing