November 29, 2012
Risk of Pelvic Inflammatory Disease With IUDs Is Low
Safe to screen for gonorrhea and chlamydia on the same day as intrauterine device insertion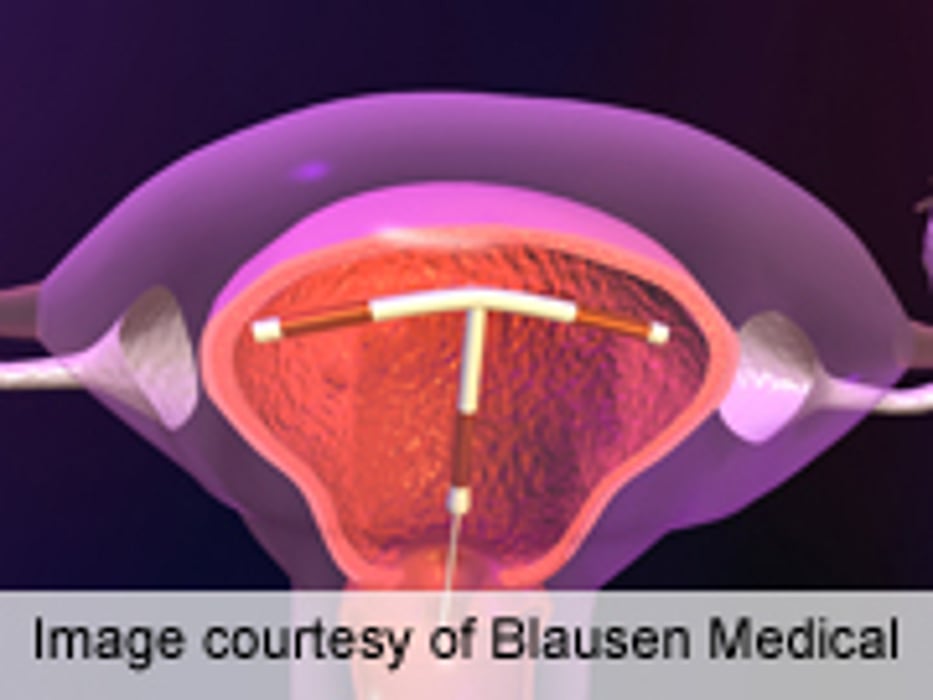 THURSDAY, Nov. 29 (HealthDay News) -- After the insertion of an intrauterine device (IUD), the risk of pelvic inflammatory disease (PID) is low, regardless of whether or not women have been screened for gonorrhea and chlamydia, according to a study published in the December issue of Obstetrics & Gynecology.
Carolyn B. Sufrin, M.D., of the University of California in San Francisco, and colleagues conducted a retrospective cohort study involving 57,728 IUD insertions conducted at Kaiser Permanente Northern California from January 2005 to August 2009 to evaluate screening strategies for Neisseria gonorrhea (N. gonorrhea) and Chlamydia trachomatis (C. trachomatis). The incidence of PID within 90-days of IUD insertion was compared for women who were and were not screened.
The researchers found that, within one year of insertion, 47 percent of women were unscreened. Nineteen percent of the women who were screened had the screening on the same day as IUD insertion. The risk of developing PID within 90 days of IUD insertion was 0.54 percent and was essentially equivalent for those who received any screening, regardless of whether prescreening occurred or screening was done when the IUD was inserted. This equivalence persisted after adjustment for age and race.
"The risk of PID in women receiving IUDs was low. These results support IUD insertion protocols in which clinicians test women for N. gonorrhea and C. trachomatis based on risk factors and perform the test on the day of insertion," the authors write. "These findings have the potential to reduce barriers to IUD access and to promote more widespread use among females who desire highly-effective, long-term, reversible contraception."
Abstract
Full Text (subscription or payment may be required)
Physician's Briefing