May 6, 2013
ACOG: Most Hospitals Have Implemented Induction Policies
Second study shows decrease in time to delivery for elective inductions post-policy implementation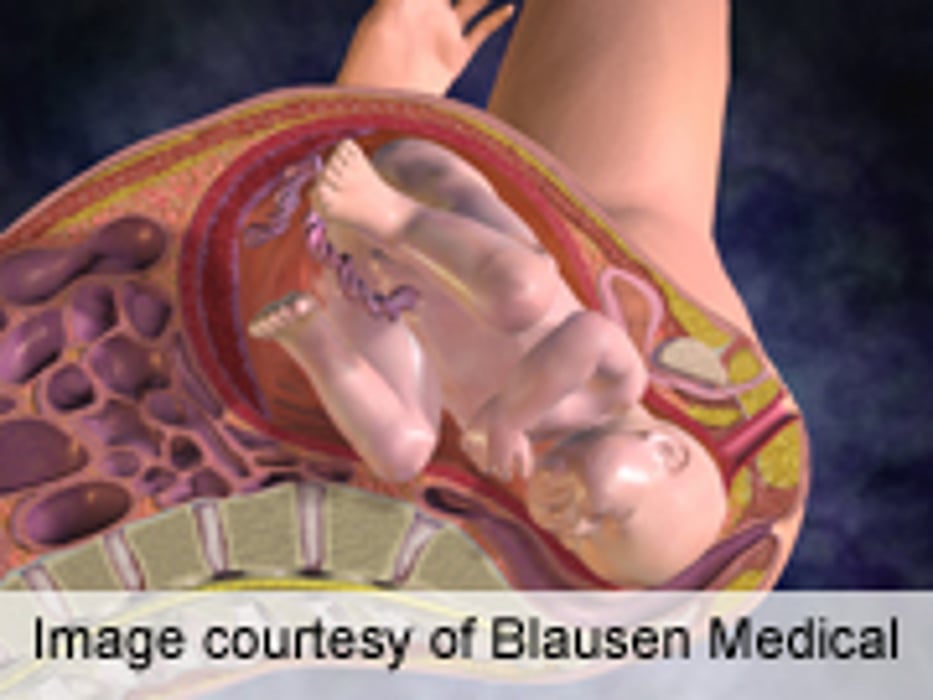 MONDAY, May 6 (HealthDay News) -- Policies addressing non-medically-indicated induction before 39 weeks of gestation have been implemented by many hospitals and they are having a positive impact, according to two studies presented at the annual meeting of the American College of Obstetricians and Gynecologists, held from May 4 to 8 in New Orleans.
Nathaniel G. DeNicola, M.D., from the University of Pennsylvania in Philadelphia, and colleagues examined the prevalence of U.S. hospital-level policy specifically addressing non-medically-indicated delivery at less than 39 weeks of gestation using data from 2,312 hospitals. The researchers found that 57.7 percent of hospitals had specific policies, 13.2 percent reported having no policies, 15.2 percent reported not having implemented policies, and 13.9 percent of hospitals gave no clear response.
Elisabeth Belisle, from Baystate Medical Center in Springfield, Mass., and colleagues examined the effect of a policy restricting elective labor induction on the time from admission to delivery using data from 9,515 singleton births pre-policy and 2,641 single births post-policy. The researchers found that immediately post-policy implementation there was a 4.8 hour, significant decrease in the median time to delivery for elective inductions. The cesarean delivery rate decreased from 16 percent pre-policy implementation to 7 percent post-policy implementation (P = 0.05) among elective induction patients, while admission rates to the neonatal intensive care unit decreased significantly, from 3 to 2 percent.
"The mothers are more likely to be able to take their baby home with them, and having had a vaginal birth, are less uncomfortable and better able to care for their child," a coauthor of the Belisle study said in a statement.
One author from the DeNicola study disclosed financial ties to Bayer and Wyeth.
Press Release - DeNicola
Press Release - Belisle
More Information
Physician's Briefing