June 5, 2020
Nitrous Oxide Safe, Effective for Pain Relief During Labor
Predictors identified for conversion from inhaled N2O to neuraxial analgesia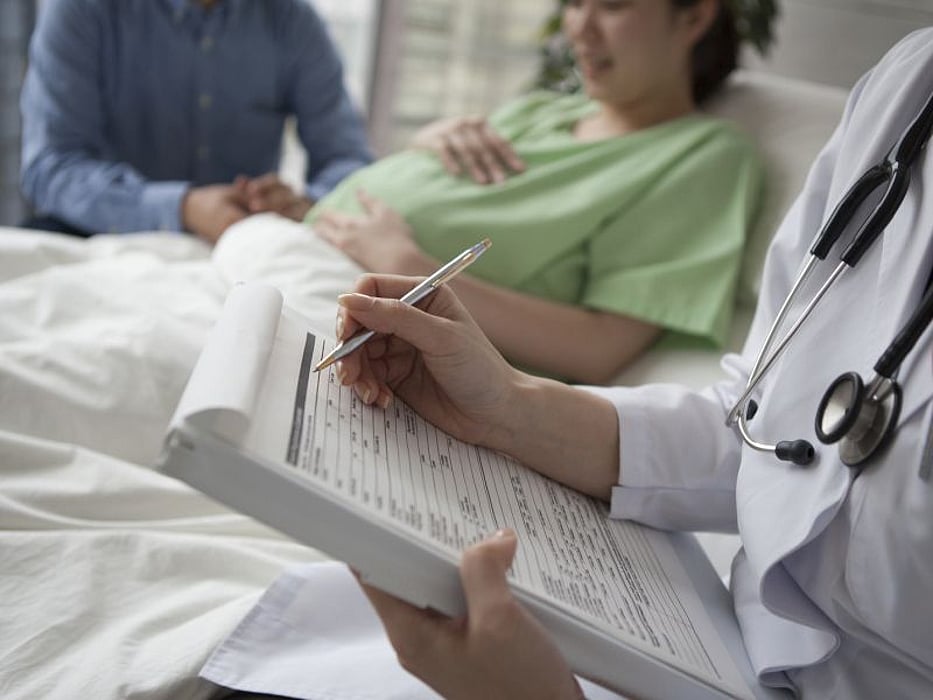 FRIDAY, June 5, 2020 (HealthDay News) -- Nitrous oxide (N2O) is a useful, safe option for labor analgesia, according to a study published online May 26 in the Journal of Midwifery & Women's Health.
Priscilla M. Nodine, Ph.D., from University of Colorado in Aurora, and colleagues investigated demographic characteristics, safety, and satisfaction among 463 women who used inhaled N2O analgesia during the first or second stage of labor (March 1, 2016, through July 23, 2017). The study also assessed predictors of conversion from N2O to neuraxial analgesia.
The researchers found that 31 percent of women who chose N2O for analgesia did not convert to any other analgesic method. Labor induction (odds ratio [OR], 2.9), oxytocin augmentation (OR, 3.1), and labor after cesarean (OR, 6.4) were significant positive predictors for conversion from N2O to neuraxial analgesia. Negative predictors included multiparity (OR, 0.4) and post-N2O cervical dilatation (OR, 0.8). Adverse effects of N2O use were infrequent (8 percent) and were not a significant reason for conversion to neuraxial analgesia. There was moderate satisfaction associated with N2O for pain management (on an 11-point scale: mean, 7.4).
"In the vast majority of U.S. birthing sites, N2O is an analgesic option that has been recently reintroduced," the authors write.
Abstract/Full Text (subscription or payment may be required)
Physician's Briefing