April 28, 2014
Review: Induction of Labor Tied to Lower Risk of C-Section
Lower risk overall versus expectant management; effect significant in term, post-term gestations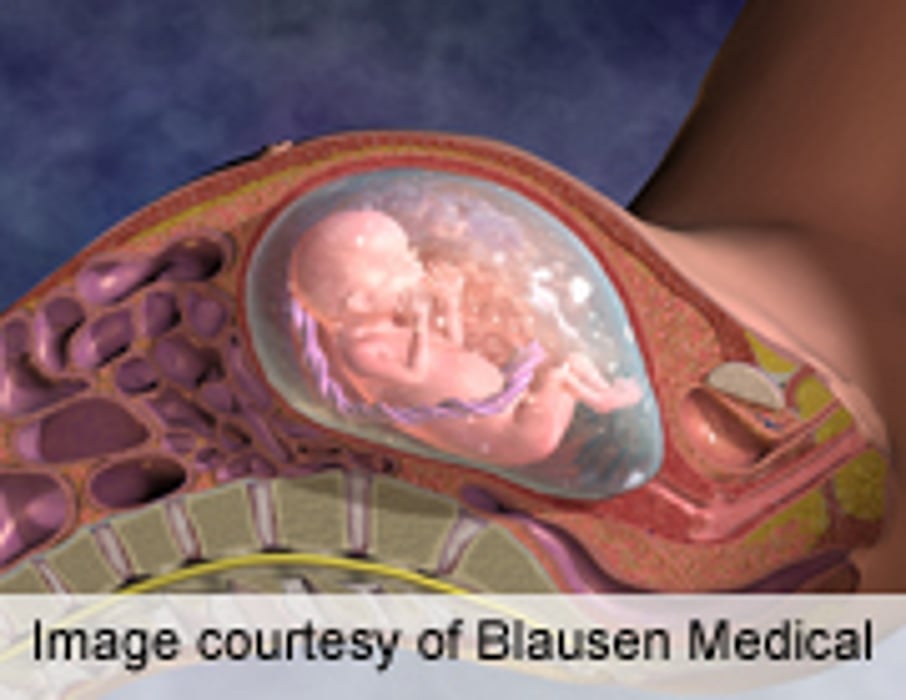 MONDAY, April 28, 2014 (HealthDay News) -- Induction of labor is associated with a lower risk of cesarean delivery and with benefits for the fetus and no increase in maternal death, according to a review published online April 28 in CMAJ, the journal of the Canadian Medical Association.
Ekaterina Mishanina, M.B.B.S., from the Homerton Hospital University Trust in London, and colleagues conducted a systematic review and meta-analysis to compare the risk of cesarean delivery following labor induction or expectant management. They identified 157 randomized controlled trials that compared labor induction with placebo or expectant management for women with a viable singleton pregnancy. The impact of patient characteristics, induction methods, and study quality on the risk of cesarean delivery were assessed.
The researchers found that, overall, the risk of cesarean delivery was significantly lower with labor induction versus expectant management (pooled relative risk, 0.88; 95 percent confidence interval [CI], 0.84 to 0.93). In term and post-term gestations, but not preterm gestations, the effect was significant. Initial cervical score, indication for induction, and method of induction had no impact on the main result. The risks of fetal death and admission to a neonatal intensive care unit were reduced with labor induction (relative risks, 0.50 [95 percent CI, 0.25 to 0.99] and 0.86 [95 percent CI, 0.79 to 0.94], respectively), but there was no impact on maternal death (relative risk, 1.00; 95 percent confidence interval, 0.10 to 9.57).
"Women whose labor was induced were less likely than those managed expectantly to have a cesarean delivery," the authors write. "Our findings have implications for guidelines and the practice of obstetrics, and are reassuring for mothers, midwifes and obstetricians."
Physician's Briefing