February 3, 2014
SMFM: Increased Neonatal Mortality Rates for Home Births
Increased risk for midwife delivery at freestanding birthing center; midwife and 'other' delivery at home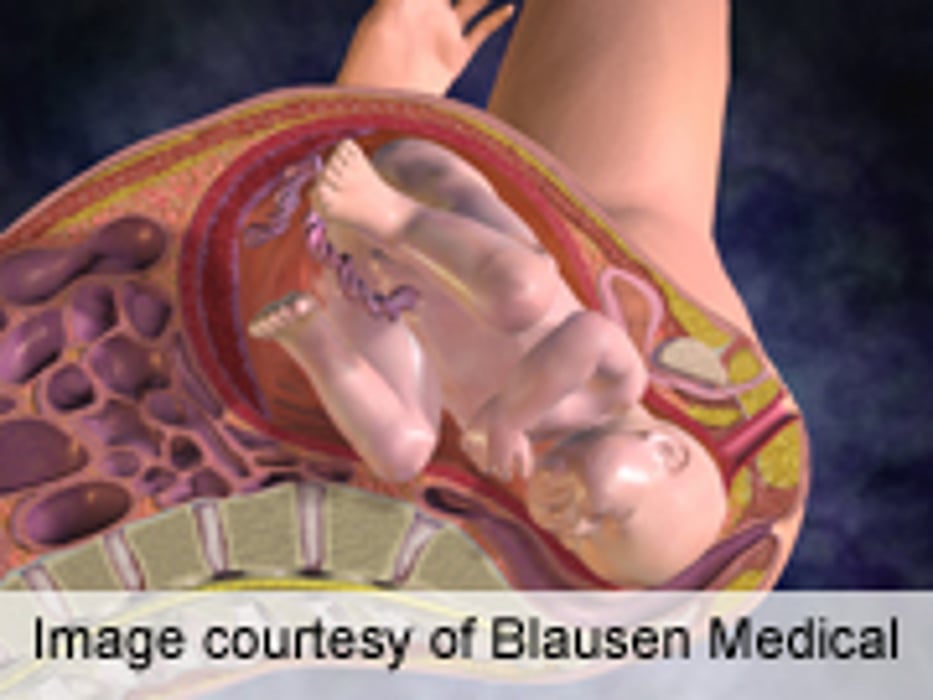 MONDAY, Feb. 3, 2014 (HealthDay News) -- Despite a higher neonatal mortality rate, home births have increased over the past decade, and the increased risk is associated with the location of a planned birth, rather than the credentials of the person delivering the baby, according to a study presented at the annual meeting of the Society for Maternal-Fetal Medicine, held from Feb. 3 to 8 in New Orleans.
Amos Grunebaum, M.D., from the New York Weill Cornell Medical College in New York City, and colleagues conducted a retrospective study using the U.S. Centers for Disease Control and Prevention-linked birth/infant death data set for singleton live births from 2007 to 2009. Deliveries were classified by birth location and providers.
Of the 10,453,778 term deliveries that met the study criteria, the researchers found that 91.13 percent were by hospital physicians; 7.91 percent by hospital midwives; 0.29 percent by midwives in freestanding birthing centers; 0.46 percent by midwives at home; and 0.21 percent by others at home. Compared with those delivered by midwives in hospital (neonatal mortality: 3.1/10,000), the neonatal mortality was significantly increased for those delivered by midwives at freestanding birthing centers (6.3/10,000; relative risk, 2.03); midwives at home (13.2/10,000; relative risk, 4.32); and by others at home (18.2/10,000; relative risk, 5.87). The excess neonatal mortality was 10.2/10,000 births for midwives at home and 15.0/10,000 births for home births by others.
"This risk further increased to about seven-fold if this was the mother's first pregnancy, and to about ten-fold in pregnancies beyond 41 weeks," Grunebaum said in a statement.
Physician's Briefing