March 28, 2013
Viral DNA-Based Testing Can Triage Women With Abnormal Pap
Research shows it's better than repeat cytology in identifying patients at high risk for cervical cancer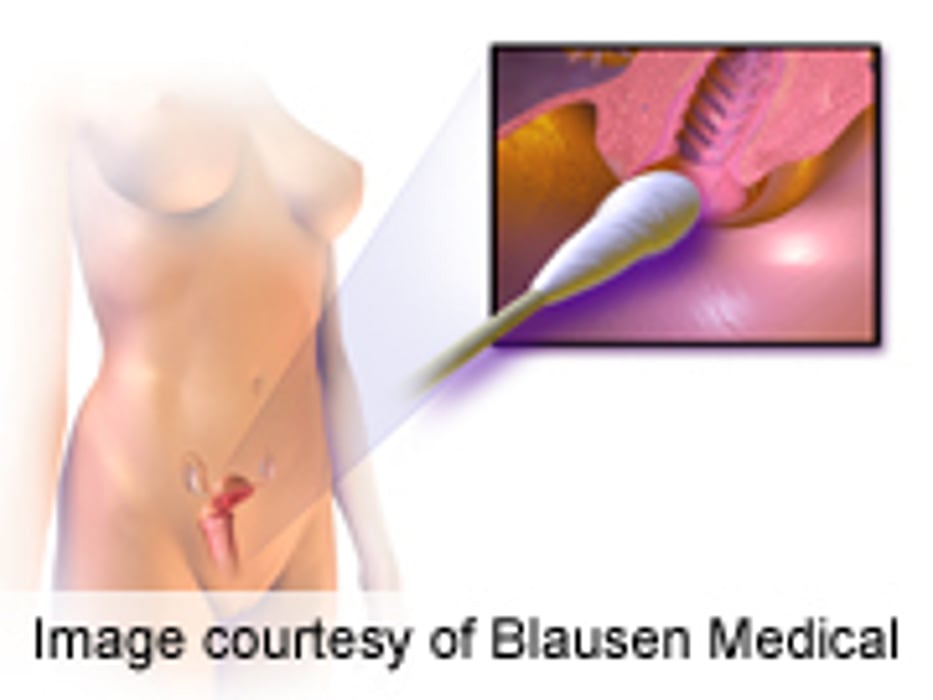 THURSDAY, March 28 (HealthDay News) -- DNA-based testing with Hybrid Capture 2 (HC2) assay is more accurate than repeat cytology in identifying women with cervical cancer when their initial Pap smear shows atypical squamous cells of undetermined significance (ASCUS), according to research published online March 28 in The Cochrane Library.
Marc Arbyn, M.D., of the Scientific Institute of Public Health in Brussels, and colleagues conducted a systemic review and meta-analysis to compare the accuracy of the HC2 assay for high-risk types of human papillomavirus against repeat cytology for the detection of underlying cervical intra-epithelial neoplasia (CIN) in 13,196 women (39 studies) with ASCUS or 9,983 women (24 studies) with low-grade squamous intra-epithelial lesions (LSIL).
According to the researchers, the pooled sensitivity of HC2 for detecting CIN2+ was significantly higher than that of repeat cytology in women with ASCUS (relative sensitivity, 1.27) and in women with LSIL (relative sensitivity, 1.23). The specificity of HC2 was significantly lower than that of repeat cytology in the triage of women with LSIL (relative specificity, 0.66).
"Virological testing using HC2 is a more accurate method than repeat cytology to triage women with ASCUS," the authors write. "LSIL triage with HC2 is more sensitive than triage with repeat cytology, but its specificity is substantially lower than that of repeat cytology. HC2 could be considered for triage of older women with LSIL, but no precise universal evidence-based guidelines can be formulated at present."
Abstract
Full Text (subscription or payment may be required)
Physician's Briefing