June 9, 2014
Mouse Model Provides New Insight Into Endometriosis
Macrophages present in shed endometrium may contribute to lesion development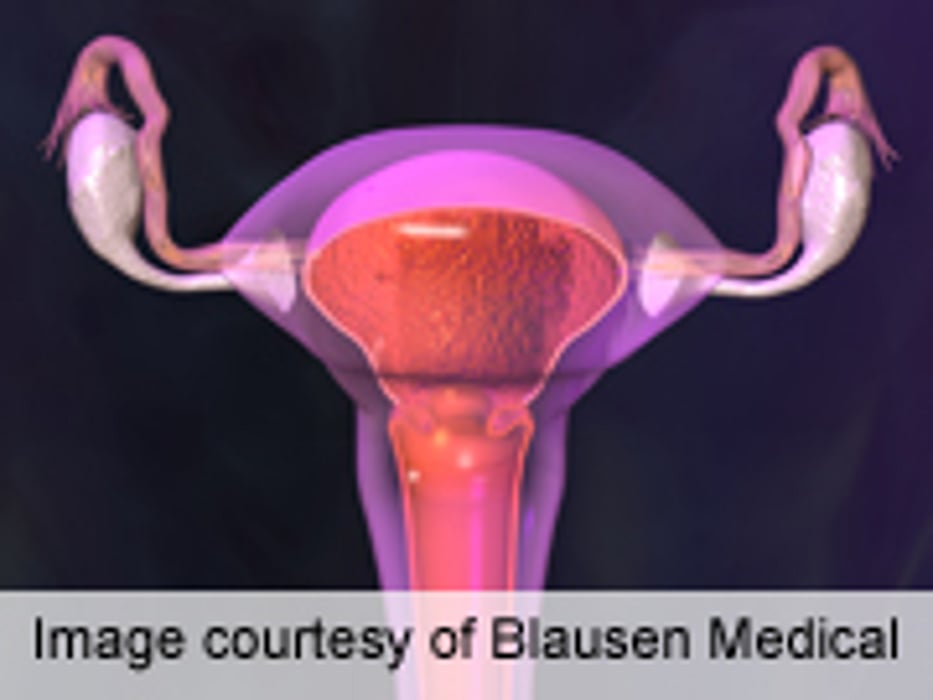 MONDAY, June 9, 2014 (HealthDay News) -- Researchers have developed a mouse model of endometriosis that mirrors lesions in humans, according to a study published online June 5 in the American Journal of Pathology.
Erin Greaves, Ph.D., from the University of Edinburgh in the United Kingdom, and colleagues developed and validated a mouse model of endometriosis using syngeneic menstrual endometrial tissue introduced into the peritoneum of immunocompetent mice.
The researchers demonstrated the establishment of endometriotic lesions that exhibit similarities to those recovered from patients undergoing laparoscopy. The lesions had epithelial (cytokeratin+) and stromal (vimentin/CD10+) cell compartments with a well-developed vasculature (CD31>+ endothelial cells). Compared with the peritoneum or eutopic endometrium, expression of estrogen receptor b was increased in lesions. In experiments using mice with green fluorescent protein-labeled macrophages (MacGreen) in reciprocal transfers with wild-type mice, it appeared that macrophages present in the peritoneum and in menses endometrium can contribute to the inflammatory microenvironment of the lesions.
"We developed a mouse model of endometriosis that exhibits similarities to human peritoneal lesions with respect to estrogen receptor expression, inflammation, and macrophage infiltration, providing an opportunity for further studies and the possible identification of novel therapies for this perplexing disorder," Greaves and colleagues conclude.
Abstract
Full Text (subscription or payment may be required)
Physician's Briefing