April 23, 2013
Maternal Use of Valproate Ups Risk of Autism in Offspring
Significantly increased risk of autism spectrum disorder, childhood autism with prenatal exposure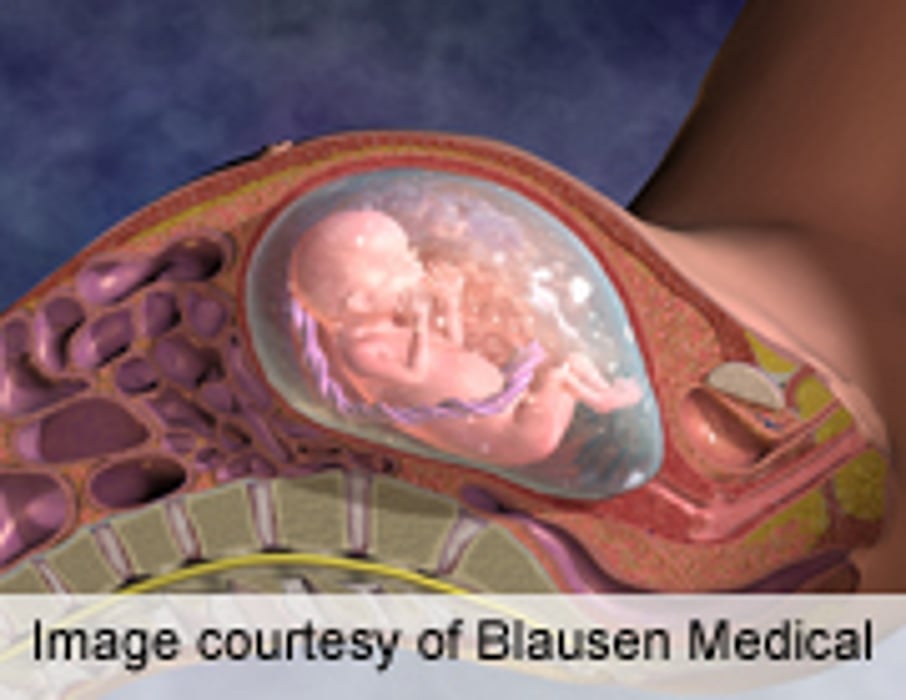 TUESDAY, April 23 (HealthDay News) -- Prenatal exposure to valproate correlates with an increased risk of autism spectrum disorder and childhood autism in offspring, according to a study published in the April 24 issue of the Journal of the American Medical Association.
Jakob Christensen, Ph.D., from Aarhus University Hospital in Denmark, and colleagues examined whether prenatal exposure to valproate correlates with the risk of autism in offspring in a population-base study involving 655,615 children born from 1996 through 2006 in Denmark.
Of the cohort, 5,437 were identified with autism spectrum disorder, including 2,067 with childhood autism. After 14 years of follow-up, the researchers found that the estimated absolute risk of autism spectrum disorder was 1.53 percent, and that of childhood autism was 0.48 percent. The absolute risks for the 508 children exposed to valproate were 4.42 percent for autism spectrum disorder (adjusted hazard ratio [aHR], 2.9) and 2.50 percent for childhood autism (aHR, 5.2). On restriction of the cohort to the 6,584 children born to women with epilepsy, the absolute risk of autism spectrum disorder was 2.44 percent for those not exposed to valproate (6,152 children) versus 4.15 percent for those exposed to valproate (432 children; aHR, 1.7); for childhood autism, the corresponding risks were 1.02 and 2.95 percent (aHR, 2.9).
"Maternal use of valproate during pregnancy was associated with a significantly increased risk of autism in the offspring, even after adjusting for parental psychiatric disease and epilepsy," the authors write. "For women of childbearing potential who use antiepileptic medications, these findings must be balanced against the treatment benefits for women who require valproate for epilepsy control."
One author disclosed financial ties to the pharmaceutical industry.
Abstract
Full Text (subscription or payment may be required)
Editorial (subscription or payment may be required)
Physician's Briefing