December 18, 2015
High T, Estradiol Increases Risk of Incident Fibroid Development
Opposite effect seen with high T, estradiol on the risk of recurrent fibroids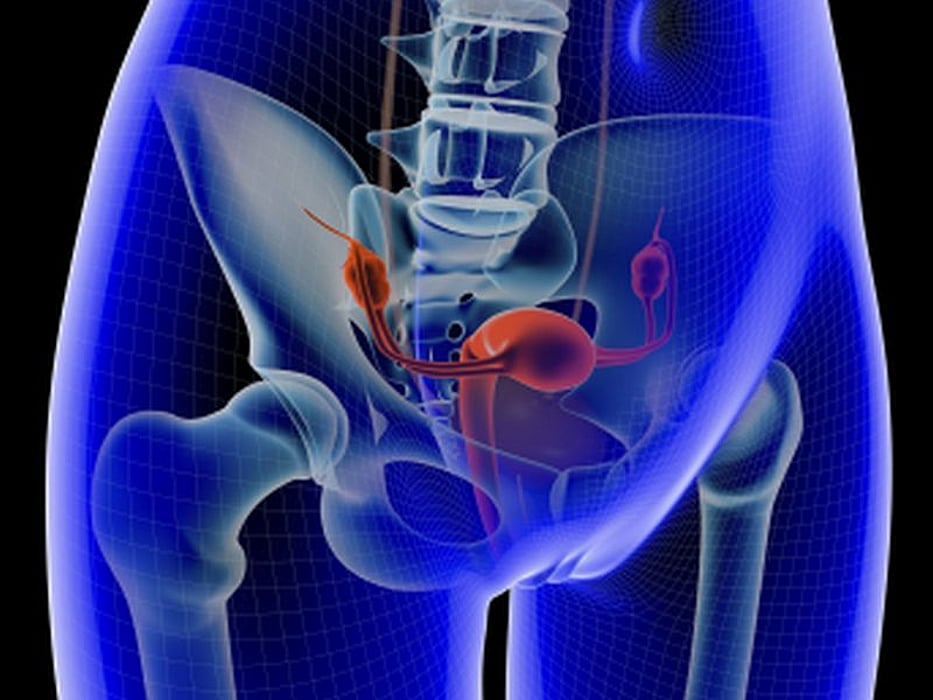 FRIDAY, Dec. 18, 2015 (HealthDay News) -- Having high testosterone (T) along with high estradiol (E2) levels is associated with an elevated risk of incident fibroids during midlife in women, according to a study published online Dec. 15 in the Journal of Clinical Endocrinology & Metabolism.
Jason Y.Y. Wong, Sc.D., from Stanford University in California, and colleagues assessed the longitudinal relations of circulating androgens and E2 and their joint effects on the risk of developing fibroids. Data were obtained from seven sites participating in the longitudinal Study of Women's Health Across the Nation (1997 to 2013). Participants included 3,240 pre- or early peri-menopausal women with an intact uterus (aged 45 to 52 years).
The researchers found that over follow-up there were 512 incident and 478 recurrent fibroid cases. There was a statistically significant increased risk of incident fibroids (odds ratio, 1.33; P = 0.04), but not recurrent fibroids, in women with high T. In those with high T and E2, the risk was further elevated (odds ratio, 1.52; P = 0.02). However, high E2 and T was associated with lower risk of recurrent fibroids (odds ratio, 0.50; P = 0.04).
"High T with high E2 was associated with an elevated risk of incident fibroids in midlife women who never reported fibroids before baseline," the authors write.
Physician's Briefing