September 1, 2020
Maternal H1N1 Flu Vaccination Not Linked to Autism in Offspring
Prenatal exposure not associated with diagnosis of autism spectrum disorder, autistic disorder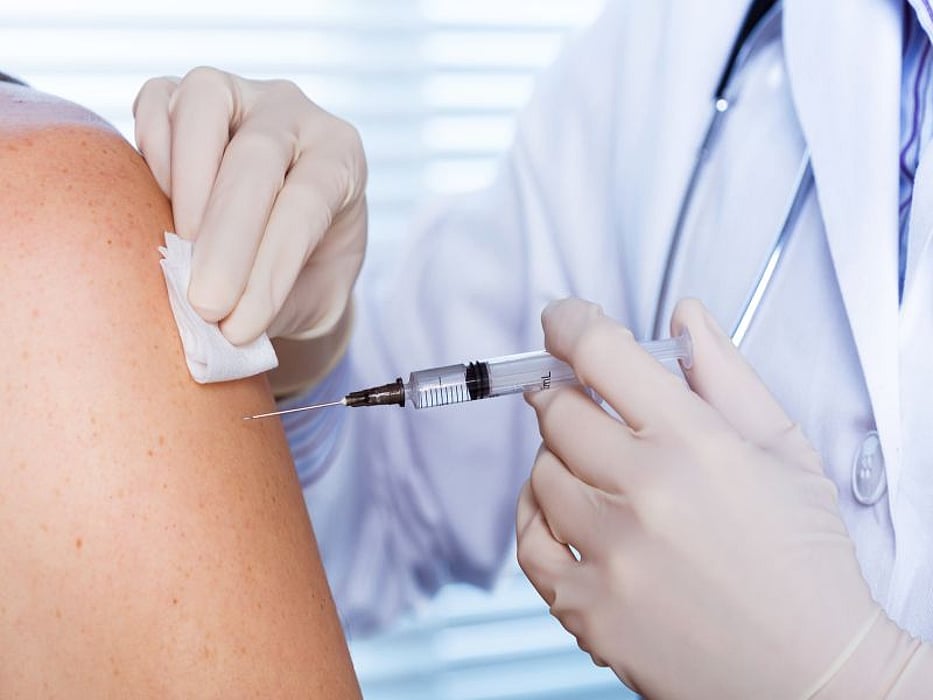 TUESDAY, Sept. 1, 2020 (HealthDay News) -- Maternal influenza A(H1N1)pdm09 vaccination during pregnancy is not associated with risk for autism spectrum disorder (ASD) in offspring, according to a study published online Sept. 1 in the Annals of Internal Medicine.
Jonas F. Ludvigsson, M.D., Ph.D., from the Karolinska Institutet in Stockholm, and colleagues conducted a population-based cohort study to examine the risk for ASD in offspring of mothers who were vaccinated against influenza A(H1N1)pdm09 during pregnancy. Overall, 39,726 infants were prenatally exposed to the vaccine and 29,293 were unexposed; children were followed for a mean of 6.7 years.
The researchers found that 1.0 percent of vaccine-exposed and 1.1 percent of unexposed children had a diagnosis of ASD during follow-up. In adjusted analyses, there was no association noted for prenatal H1N1 vaccination exposure with later ASD diagnosis (adjusted hazard ratio, 0.95; 95 percent confidence interval, 0.81 to 1.12) or autistic disorder diagnosis (adjusted hazard ratio, 0.96; 95 percent confidence interval, 0.80 to 1.16). The six-year standardized cumulative incidence difference for unexposed and exposed children was 0.04 and 0.02 percent for ASD and autistic disorder, respectively. Risk estimates were similar on restriction of the analysis to vaccination in the first trimester of pregnancy.
"A comprehensive and proactive approach to vaccine safety is needed now more than ever with the hopefully imminent arrival of COVID-19 vaccines," write the authors of an accompanying editorial. "We must have observational studies in place that can promptly evaluate the overall safety of vaccination in pregnancy."
Abstract/Full Text (subscription or payment may be required)
Editorial (subscription or payment may be required)
Physician's Briefing