February 5, 2016
SMFM: Daily 'Dose' of Chocolate May Benefit Placental Health
No matter what the level of healthy flavanols, improvements seen in circulatory health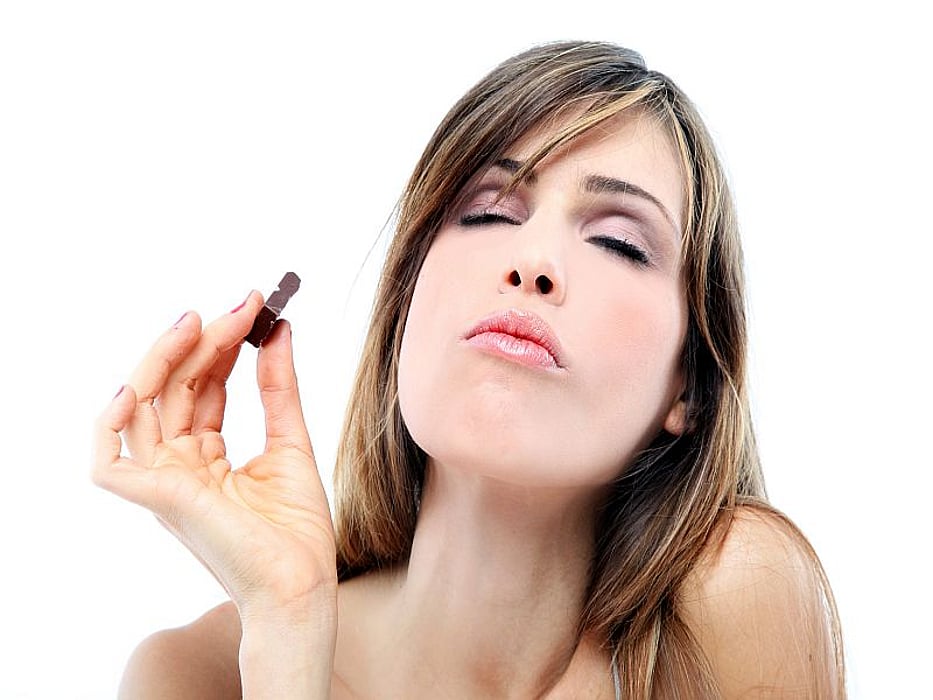 FRIDAY, Feb. 5, 2016 (HealthDay News) -- Pregnant women who eat just a small amount of chocolate each day may improve the circulatory health of their unborn child and reduce the risk for preeclampsia, a new study suggests. The findings were scheduled for presentation Thursday at the annual meeting of the Society for Maternal-Fetal Medicine, held from Feb. 1 to 6 in Atlanta.
In the study, Emmanuel Bujold, M.D., a professor of obstetrics and gynecology at Universite Laval in Quebec City, and colleagues included 129 women at the 11- to 14-week mark of a singleton pregnancy. All were instructed to consume 30 grams of chocolate each day over a 12-week period. Half of the women consumed high-flavanol chocolate, while the other half were given low-flavanol chocolate. All were then tracked until their delivery date.
Regardless of which type of chocolate was consumed, the women faced the same risk for both preeclampsia and gestational hypertension. Placental weight and birth weight were also the same in both groups. Similarly, fetal and placental blood circulation levels, as well as in-utero blood velocity, did not appear to be affected by shifting flavanol levels. However, simply consuming a small amount of chocolate -- no matter what the flavanol content -- was associated with notable improvements in all blood circulation and velocity measures compared to the general population.
Bujold said this suggests that there's something about chocolate, apart from flavanol levels, that may exert a positive influence on the course of pregnancy. Finding out exactly what that is "could lead to improvement of women's and children's health, along with a significant reduction of treatment cost," he told HealthDay.
Physician's Briefing