February 25, 2014
HPV Vaccination Reduces Cervical Lesion Risk at Population Level
Cohort study in Denmark shows reduction in risk of atypia, CIN grade 2/3 among vaccinated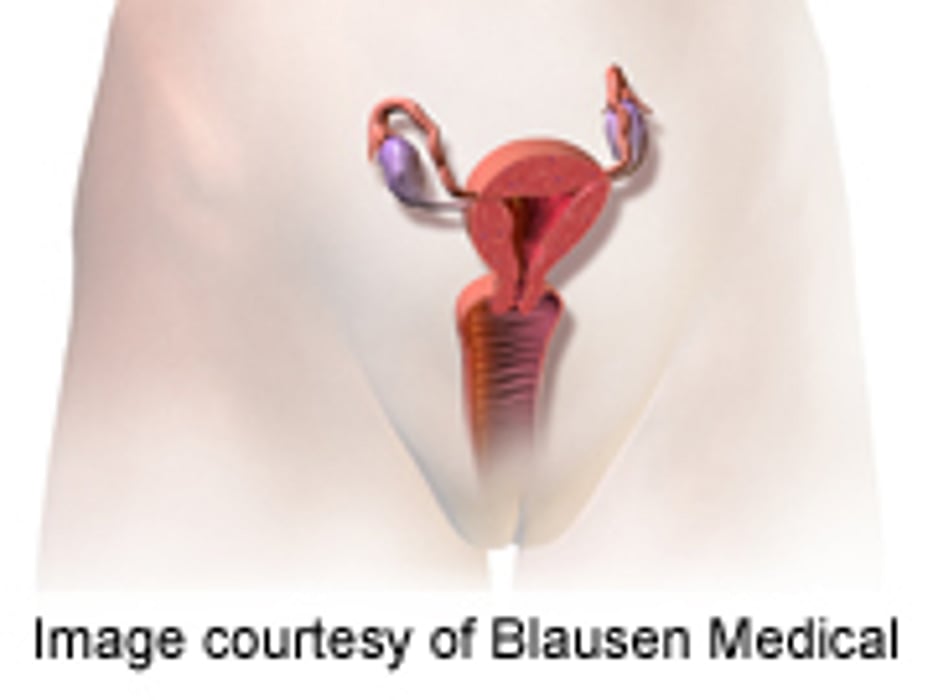 TUESDAY, Feb. 25, 2014 (HealthDay News) -- Vaccination with the quadrivalent human papillomavirus (HPV) vaccine is associated with reduced risk of atypia or worse (atypia+) or cervical intraepithelial neoplasia grade 2 or 3 (CIN2/3), according to a study published online Feb. 19 in the Journal of the National Cancer Institute.
Birgitte Baldur-Felskov, M.D., from the Danish Cancer Society Research Center in Copenhagen, and colleagues assessed the risk of cervical lesions subsequent to HPV vaccination using data from nationwide registries for all girls and women born in Denmark from 1989 to 1999. Using linkage to the nationwide Pathology Data Bank, incident cases of cervical lesions were identified.
The researchers found that among vaccinated women in birth cohorts 1991 to 1992 and 1993 to 1994 there were significant reductions in the risk of atypia+ (hazard ratios, 0.46 and 0.40, respectively) and of CIN2/3 (hazard ratios, 0.56 and 0.27, respectively). The risk of atypia+ was significantly reduced for the 1989 to 1990 birth cohort (hazard ratio, 0.75), while the reduction in the risk of CIN2/3 did not reach statistical significance. Among girls in the 1997 to 1999 birth cohort, no events occurred, while in the 1995 to 1996 birth cohort, a hazard ratio could only be calculated for atypia+.
"Six years after licensure of the quadrivalent HPV vaccine in Denmark, a reduced risk of cervical lesions is observed at the population level," the authors write.
Two authors disclosed financial ties to the pharmaceutical industry.
Abstract
Full Text (subscription or payment may be required)
Physician's Briefing