February 19, 2013
Robot-Assisted Hysterectomy Use Up From 2007 to 2010
Complication rate similar for robot-assisted, laparoscopic procedures; costs up with robots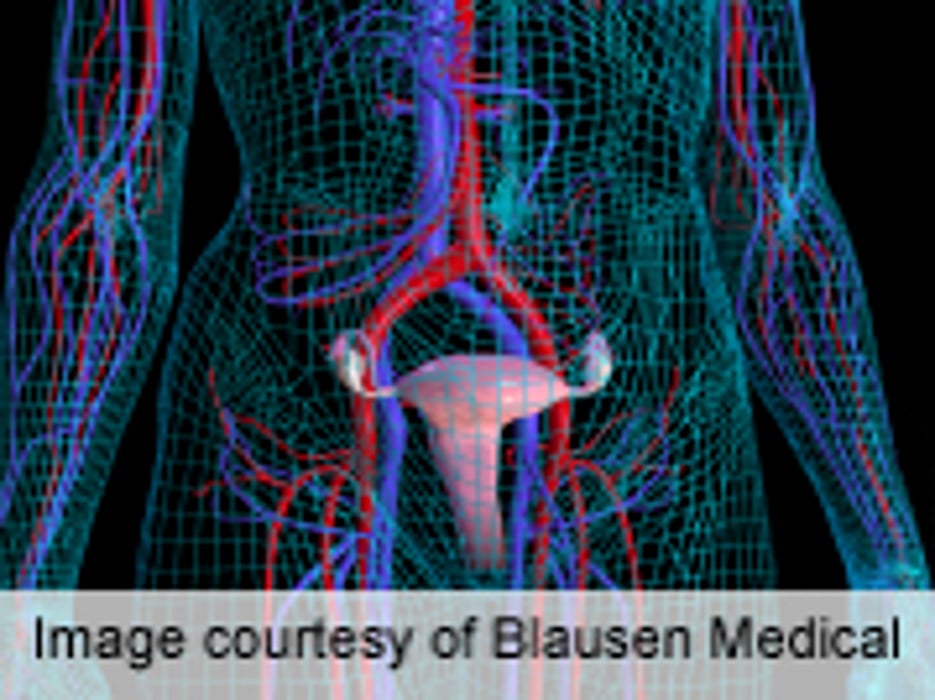 TUESDAY, Feb. 19 (HealthDay News) -- The use of robotically-assisted and laparoscopic hysterectomy increased from 2007 to 2010; and despite similar complication rates, robotic procedures result in considerably higher costs than laparoscopic hysterectomy, according to a study published in the Feb. 20 issue of the Journal of the American Medical Association.
Jason D. Wright, M.D., from the Columbia University College of Physicians and Surgeons in New York City, and colleagues examined the use and costs of robotic surgery and rates of abdominal and laparoscopic hysterectomy in a cohort of 264,758 women with benign gynecologic disorders who underwent hysterectomy at 441 U.S. hospitals from 2007 to 2010.
The researchers observed an increase in the use of robotically-assisted hysterectomy, from 0.5 percent of all procedures in 2007 to 9.5 percent in 2010. Laparoscopic hysterectomy rates increased from 24.3 to 30.5 percent during the same period. At hospitals where robotic procedures were performed, three years after the first procedure, 22.4 percent of all hysterectomies were robotically assisted. Rates of abdominal hysterectomy decreased in all hospitals. Complication rates were similar for robotic-assisted (5.5 percent) and laparoscopic hysterectomy (5.3 percent). The total costs were $2,189 higher per case with robotically-assisted versus laparoscopic hysterectomy.
"From a public health standpoint, defining subsets of patients with benign gynecologic disorders who derive benefit from robotic hysterectomy, reducing the cost of robotic instrumentation, and developing initiatives to promote laparoscopic hysterectomy are warranted," the authors write.
Abstract
Full Text (subscription or payment may be required)
Editorial (subscription or payment may be required)
Physician's Briefing