July 23, 2014
Uterine Cancer in 27/10,000 Women Undergoing Morcellation
Prevalence ratio for uterine malignancy increases with increasing age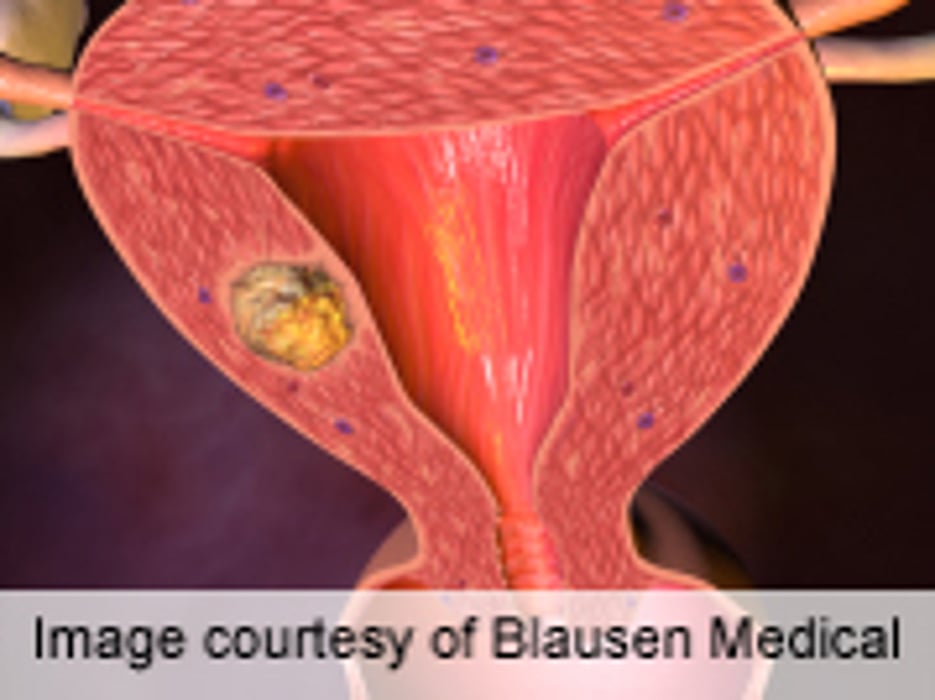 WEDNESDAY, July 23, 2014 (HealthDay News) -- For women undergoing hysterectomy by morcellation, the prevalence of uterine cancers is 27 per 10,000, with increased prevalence with advanced age, according to a research letter published online July 22 in the Journal of the American Medical Association.
Jason D. Wright, M.D., from the Columbia University College of Physicians and Surgeons in New York City, and colleagues used data from a large insurance database to examine the prevalence of underlying cancer in women who underwent uterine morcellation. Of the cohort of 232,882 women who underwent minimally invasive hysterectomy from 2006 to 2012, 15.7 percent underwent morcellation.
The researchers identified 99 cases of uterine cancer among women who underwent morcellation -- a prevalence of 27 per 10,000. There were also 26 cases of other gynecologic malignancies (prevalence, seven per 10,000); 39 uterine neoplasms of uncertain malignant potential (prevalence, 11 per 10,000); and 368 cases of endometrial hyperplasia (prevalence, 101 per 10,000). Advanced age correlated with underlying cancer and endometrial hyperplasia among women who underwent morcellation. The prevalence ratio for a uterine malignancy increased with increasing age, from 4.97 in women aged 50 to 54 years to 19.37, 21.36, and 35.97 in women aged 55 to 59 years, 60 to 64 years, and 65 years or older, respectively, versus those aged younger than 40 years.
"Patients considering morcellation should be adequately counseled about the prevalence of cancerous and precancerous conditions prior to undergoing the procedure," the authors write.
Physician's Briefing