May 22, 2014
Couples' Cholesterol Levels Affect Time-to-Pregnancy
Findings show that both men and women's cholesterol levels have an effect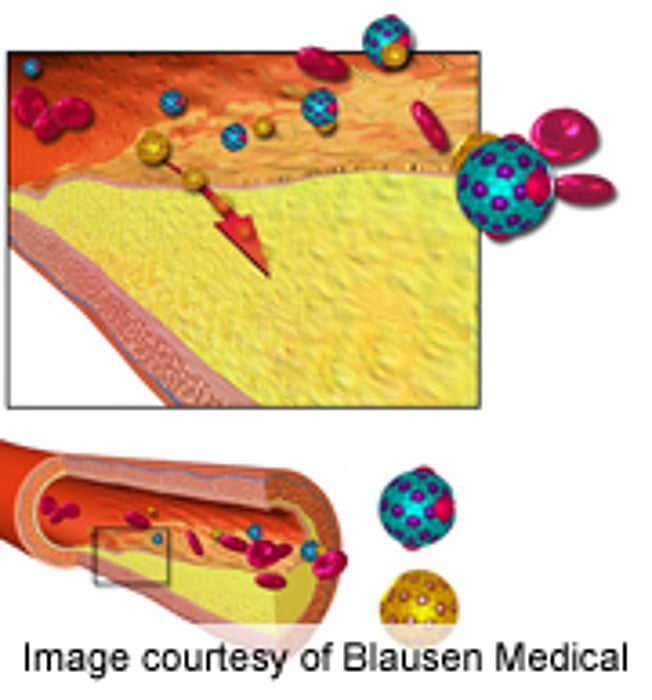 THURSDAY, May 22, 2014 (HealthDay News) -- Serum free cholesterol concentrations in both men and women have an effect on time-to-pregnancy (TTP), according to a study published online May 20 in the Journal of Clinical Endocrinology & Metabolism.
Enrique F. Schisterman, Ph.D., from the National Institutes of Health in Rockville, Md., and colleagues analyzed data from a prospective cohort of 501 couples trying to get pregnant. Participants were followed for 12 months or until a human chorionic gonadotropin pregnancy was detected.
The researchers found that serum free cholesterol levels were higher on average among male and female partners of couples who did not become pregnant during the study follow-up (female, P = 0.04; male, P = 0.009). Levels in female partners were associated with significantly longer TTP when both individual and couple concentrations were evaluated (individual models: fecundability odds ratio [FOR], 0.98; couple models: FOR, 0.98). Only in the couple-based models were male free cholesterol concentrations associated with TTP (FOR, 0.98). Potential unmeasured confounding such as diet was unlikely to explain the observations, according to the authors.
"We've long known that high cholesterol levels increase the risk for heart disease," Schisterman said in a statement. "In addition to safeguarding their health, our results suggest that couples wishing to achieve pregnancy could improve their chances by first ensuring that their cholesterol levels are in an acceptable range."
Abstract
Full Text (subscription or payment may be required)
Physician's Briefing