February 26, 2014
FDA Explores 'Three-Person' Embryo Fertilization
Meant to prevent genetic diseases in children, the procedure raises ethical issues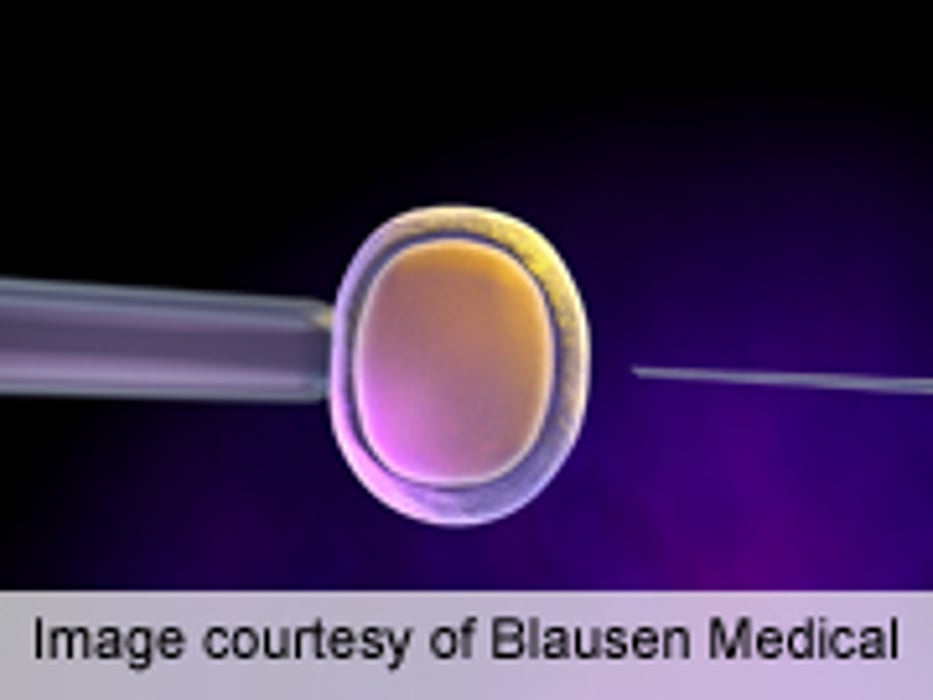 WEDNESDAY, Feb. 26, 2014 (HealthDay News) -- U.S. Food and Drug Administration hearings opened Tuesday on a controversial fertilization technique that uses the DNA from three people -- two women and one man -- with the goal of preventing inherited genetic diseases.
The technique involves the unfertilized eggs, or "oocytes," from two females. Parts of each egg are combined to weed out inherited genetic disorders contained in one woman's DNA, and the resulting healthy egg is then fertilized using a male's sperm.
The FDA's two-day hearing is meant to provide a forum for discussing how this technique might be tested in human clinical trials. But the discussion is expected to veer into the ethics of manipulating human genetics to produce "perfect" babies.
Such genetic tinkering raises concerns among many bioethicists. "More than 40 countries, including those with the most highly developed biomedical sectors, have adopted policies on human germ-line modification, and all of these have prohibited it," according to a letter to the FDA from the nonprofit Center for Genetics and Society. "This emerging global policy consensus has been supported by the major international biomedical and bioethical organizations and councils," the letter continued. "We believe that it would be unconscionable for the United States to unilaterally cross this bright technical and policy line that has been observed internationally for decades."
Physician's Briefing