June 17, 2020
Mild Thyroid Dysfunction Common in Women With Subfertility
19.9 percent of women with history of miscarriage, subfertility have SCH when upper TSH is 2.5 mIU/L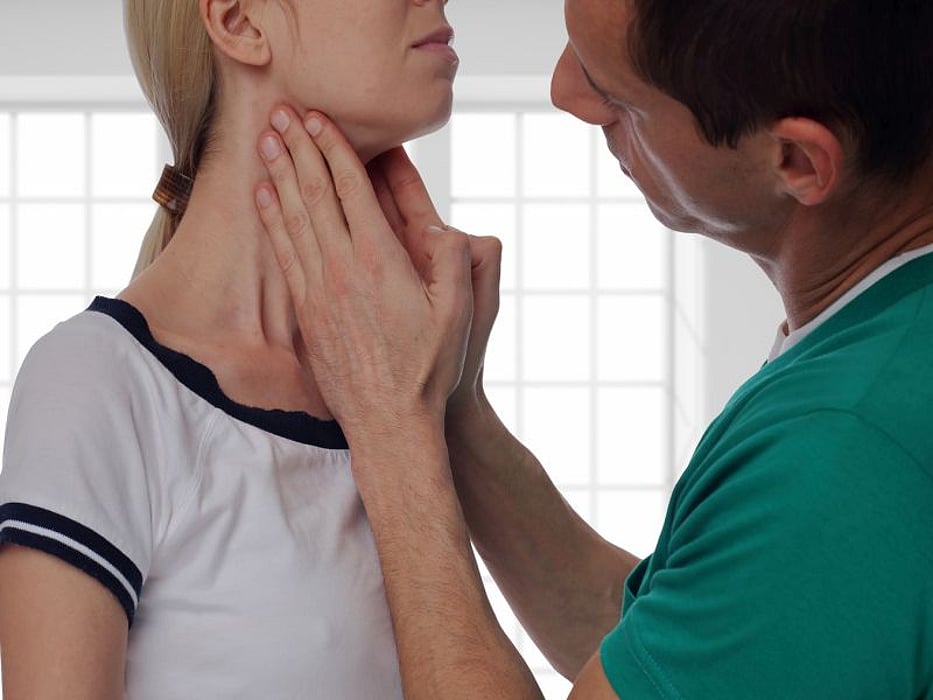 WEDNESDAY, June 17, 2020 (HealthDay News) -- Among women with a history of miscarriage or subfertility trying for a pregnancy, mild subclinical hypothyroidism (SCH) is common, according to a study published online June 17 in the Journal of Clinical Endocrinology & Metabolism.
Rima K. Dhillon-Smith, M.B.Ch.B., Ph.D., from the University of Birmingham in the United Kingdom, and colleagues examined the prevalence of different thyroid dysfunction phenotypes in asymptomatic women aged 16 to 41 years with a history of miscarriage or subfertility.
Data on thyroid function and thyroid peroxidase antibody (TPOAb) were included for 19,213 and 19,237 women, respectively. The researchers observed a 4.8 percent prevalence of abnormal thyroid function. Overt hypothyroidism and hyperthyroidism were present in 0.2 and 0.3 percent, respectively. SCH was prevalent among 2.4 percent using an upper thyroid stimulating hormone (TSH) concentration of 4.50 mIU/L. Higher rates of SCH (19.9 percent) resulted from lowering the upper TSH to 2.50 mIU/L. Increased odds of SCH (TSH >4.50 mIU/L) were seen in association with body mass index ≥35.0 kg/m² and Asian ethnicity in multivariable analyses (adjusted odds ratios, 1.71 and 1.76, respectively); increased odds of SCH (TSH ≥2.50 mIU/L) were seen in association with subfertility (adjusted odds ratio, 1.16). The prevalence of TPOAb positivity was 9.5 percent.
"It is important to establish whether treatment of mild thyroid abnormalities can improve pregnancy outcomes, given the high proportion of women who could potentially be affected," Dhillon-Smith said in a statement.
Abstract/Full Text (subscription or payment may be required)
Physician's Briefing