January 10, 2017
Mammography Found to Result in Substantial Overdiagnosis
One in three women diagnosed with breast cancer have nonthreatening tumors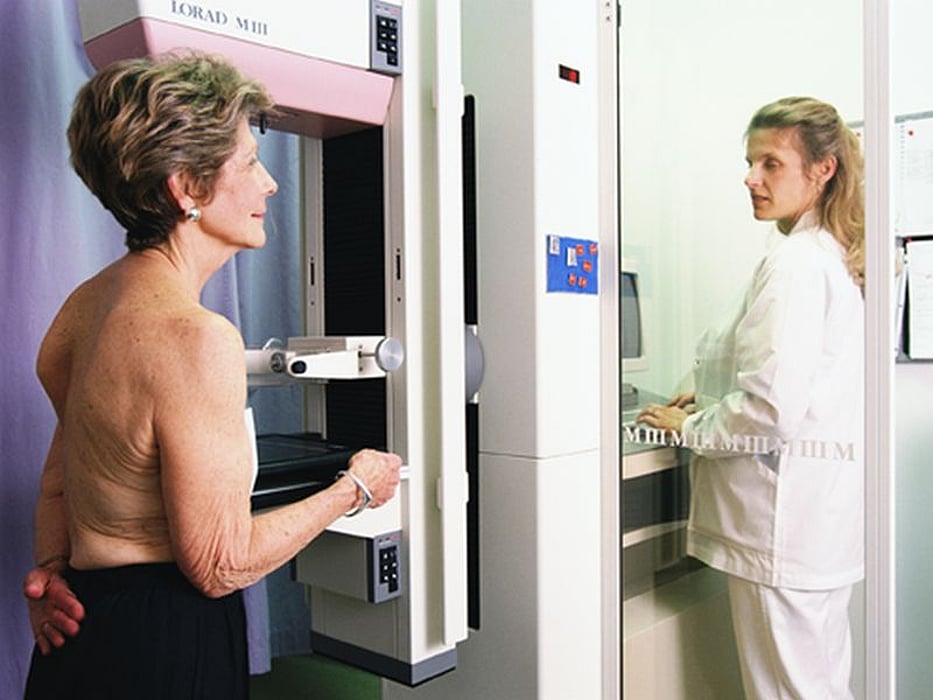 TUESDAY, Jan. 10, 2017 (HealthDay News) -- Mammograms frequently detect small breast tumors that might never become life-threatening, causing women to receive treatment they likely don't need, according to a new study published online Jan. 10 in the Annals of Internal Medicine.
Karsten Juhl Jorgensen, M.D., deputy director of research for the Nordic Cochrane Center at the Rigshospitalet in Copenhagen, Denmark, and colleagues used data from two comprehensive Danish cancer registries to check the effectiveness of breast cancer screening. They reviewed the medical records of all Danish women diagnosed with invasive breast cancer between 1980 and 2010. The researchers compared the incidence of advanced tumors in women aged 50 to 84 in areas that had adopted regular breast cancer screening against areas that did not regularly screen. They also compared the detection of small, non-advanced tumors among women in several age categories: 35 to 49, 50 to 69, and 70 to 84.
The researchers found that about one in every three women between the ages of 50 and 69 who were diagnosed with breast cancer had a tumor that posed no immediate threat to her health. At the same time, mammography did not reduce the number of advanced breast cancers found in women in the study. The team estimated that between 14.7 to 38.6 percent of breast cancers were overdiagnosed.
"This means that breast screening is unlikely to improve breast cancer survival or reduce the use of invasive surgery," Jorgensen told HealthDay. "It also means that breast screening leads to unnecessary detection and treatment of many breast cancers."
Full Text (subscription or payment may be required)
Editorial (subscription or payment may be required)
Physician's Briefing