May 20, 2014
ATS: Exposure to Polluted Air In Utero May Up Asthma Risk
Exposure to air pollution in second trimester linked to increased risk of asthma in children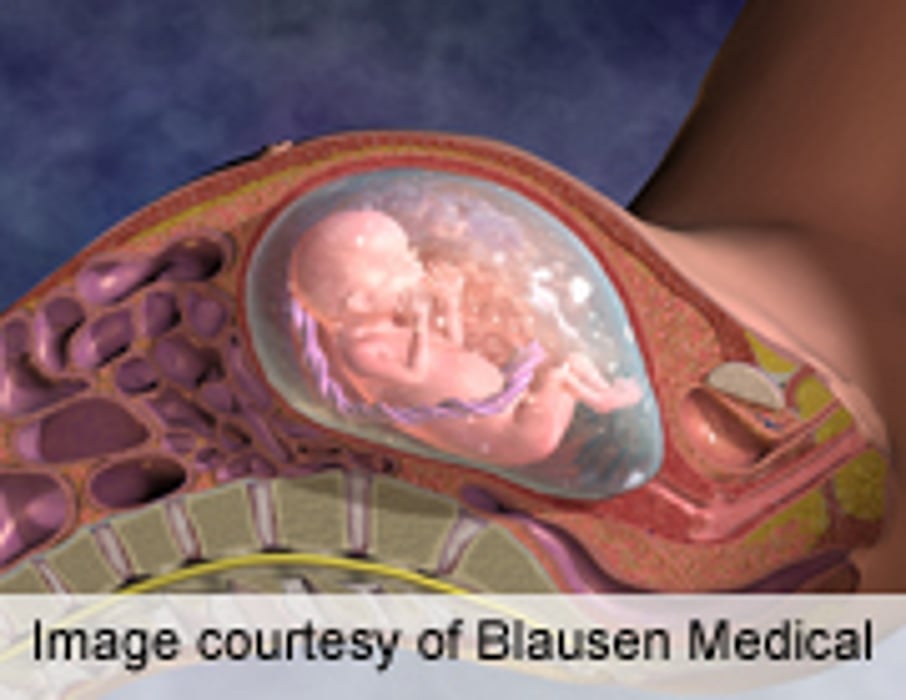 TUESDAY, May 20, 2014 (HealthDay News) -- Exposure to particulate air pollution during the second trimester of pregnancy may increase the risk of development of asthma in children, according to research presented at the annual meeting of the American Thoracic Society, held from May 16 to 21 in San Diego.
Yueh-Hsiu Mathilda Chiu, M.D., of the Icahn School of Medicine at Mount Sinai in New York City, and colleagues analyzed data for a prospective urban cohort of 430 full-term children and their mothers (Hispanic, 55 percent; black, 27 percent). The authors sought to assess the association between exposure to particulate air pollution during pregnancy and risk of childhood asthma.
The researchers found that, after multivariable adjustment, increase in the averaged level of exposure to fine particulate matter during 13 to 27 weeks of gestation was significantly associated with risk of asthma in children (odds ratio, 1.35; 95 percent confidence interval, 1.04 to 1.74; P for interaction = 0.02); this association was significant only in children born to non-obese mothers. The three-way association between averaged daily exposure level of particulate matter with diameter less than 2.5 µm at 13 to 27 weeks of gestation, gender, and obesity was also significant (P < 0.01).
"While we should continue to improve air quality and minimize exposure to pregnant women throughout the entire pregnancy for a host of health reasons, pinpointing the gestational period during which air pollution has the greatest effects on the developing lung may add to our understanding of the mechanisms underlying this relationship," a coauthor said in a statement.
Physician's Briefing