September 28, 2020
Stroke, CVD Risk Up With Two or More Menopausal Symptoms
No association seen between the severity of vasomotor symptoms and any health outcomes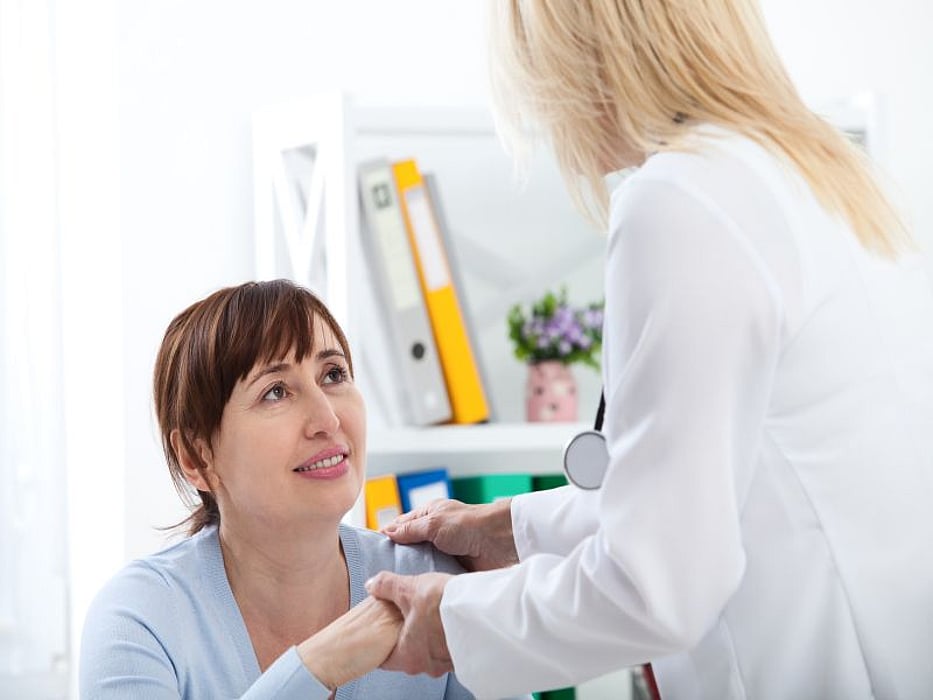 MONDAY, Sept. 28, 2020 (HealthDay News) -- Having two or more moderate or severe menopausal symptoms (MS) is associated with an increased risk for stroke and cardiovascular disease (CVD), according to a study presented at the annual meeting of the North American Menopause Society, held virtually from Sept. 28 to Oct. 3.
Matthew Nudy, M.D., from the Penn State Hershey Medical Center, and colleagues conducted a secondary analysis of the Women's Health Initiative-Calcium and Vitamin D trial, which included 20,050 women aged 50 to 79 years with a median follow-up of seven years. The associations of vasomotor symptom (VMS) severity and number of menopausal symptoms (nMS) with health outcomes were examined.
The researchers observed no association between the severity of VMS (hot flashes and night sweats) and any health outcome. However, nMS was associated significantly with the risk for stroke and total CVD (hazard ratios, 1.41 and 1.37, respectively, for two or more MS versus none). Calcium and vitamin D supplementation did not influence any association. There was an association between the severities of many individual MS (night sweats, restless and fidgety, difficulty concentrating, dizziness, heart racing or skipping beats, feeling tired, and forgetfulness) and higher total CVD.
"We found that even severe hot flashes were not associated with any adverse clinical health outcomes when occurring on their own, but if they or any other moderate-to-severe menopause symptoms were present in combination, there was an association with an increased risk of cardiovascular disease," Nudy said in a statement.
Physician's Briefing