August 13, 2014
Cesareans for Term Breech Deliveries Improve Outcomes
10-fold increased mortality with vaginal delivery for breech babies versus elective C-section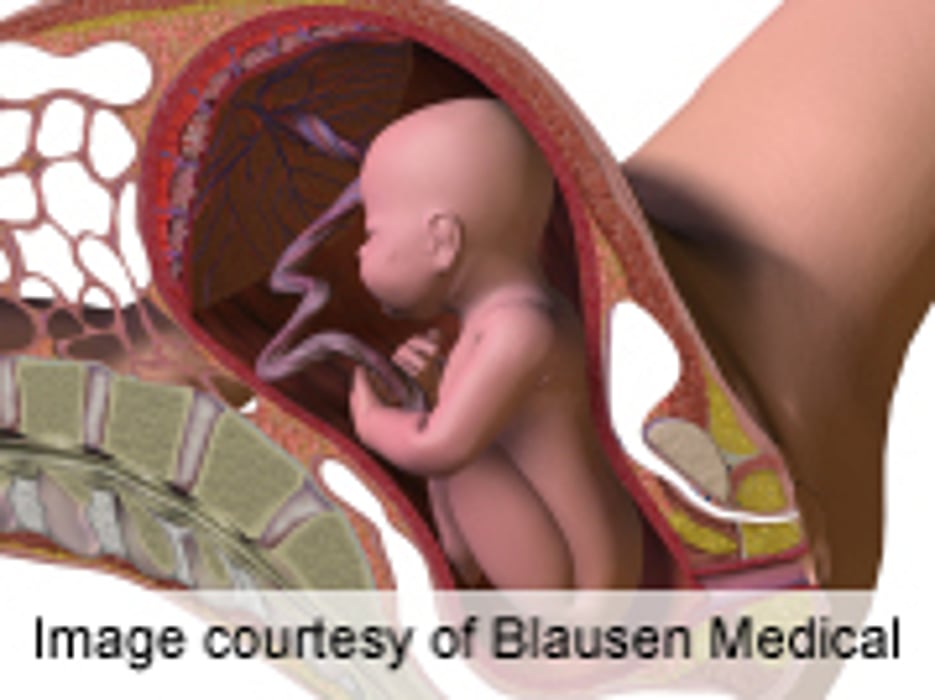 WEDNESDAY, Aug. 13, 2014 (HealthDay News) -- Increased rates of elective cesareans have improved the neonatal outcomes for singleton term breech deliveries, according to a study published online Aug. 11 in ACTA Obstetricia et Gynecologica Scandinavica.
Floortje Vlemmix, M.D., from University of Amsterdam, and colleagues utilized data from the Dutch national perinatal registry from 1999 up to 2007 to identify singleton term breech deliveries (58,320 women) from 37+0 to 41+6 weeks. Fetuses with congenital malformations or antenatal death were excluded.
The researchers found that over the study period there was an increase in the elective cesarean rate (from 24 to 60 percent). Consequently, overall perinatal mortality decreased (odds ratio, 0.51; 95 percent confidence interval, 0.28 to 0.93), whereas it remained stable in the planned vaginal birth group (odds ratio, 0.96; 95 percent confidence interval, 0.52 to 1.76). To prevent one perinatal death, the number of cesareans performed was 338.
"The relative safety of an elective cesarean should be weighed against the consequences of a scarred uterus in future pregnancies," the authors write.
Abstract
Full Text (subscription or payment may be required)
Physician's Briefing