December 22, 2014
Goal in Stage Ia1 Cervical Cancer Is Complete Excision
Women with clear surgical margins after the initial excision are more likely to remain disease-free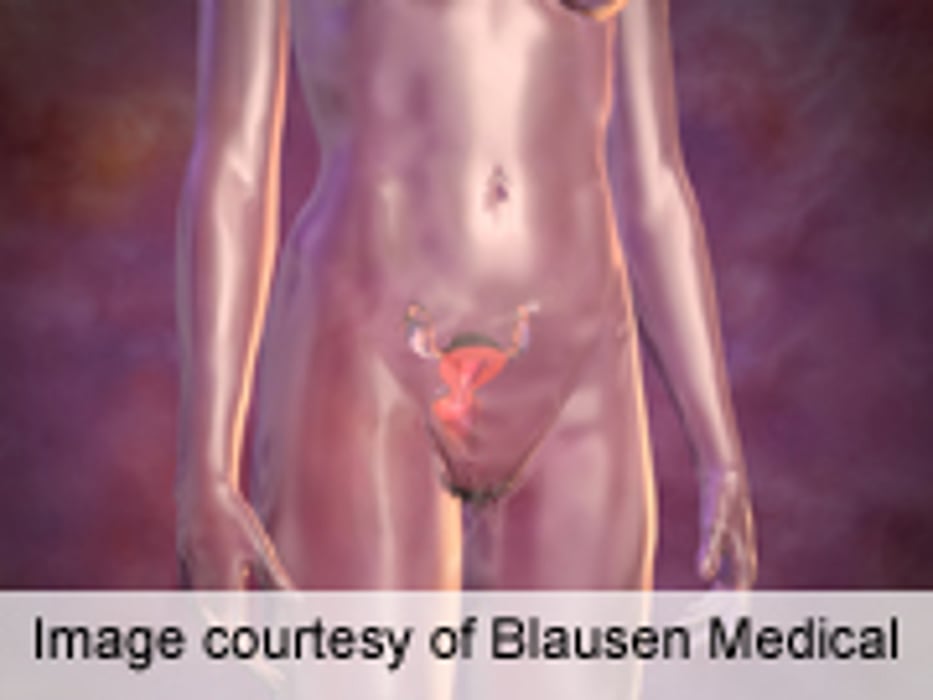 MONDAY, Dec. 22, 2014 (HealthDay News) -- Clear excision margins are important in the management of stage Ia1 squamous cervical cancer, according to research published in the December issue of the American Journal of Obstetrics & Gynecology.
Katerina Papakonstantinou, Ph.D., of the West London Gynaecological Cancer Centre, and colleagues conducted a retrospective observational study of 111 women with stage Ia1 cervical cancer. The patients had either immediate reflex hysterectomy (group A, 19 patients), excisional cone with cervical intraepithelial neoplasia (CIN) found at the margins (group B, 29 patients), or excisional cone with clear margins (group C, 63 patients). The effect of the excision margin after cone on long-term outcomes of stage Ia1 cervical cancer was assessed.
The researchers found that women with clear margins following initial excision were more likely to remain disease-free than those with involved margins (P < 0.0001). Additional surgery because of abnormal cytology occurred at a higher rate in group B (31.0 percent) than in group C (11.1 percent; P = 0.04). The cumulative rate of recurrent CIN2+ was 6.4 percent among women in group B and 2.7 percent among those in group C (P = 0.17). Among women in group B, recurrences occurred more frequently in positive endocervical margins (66.6 percent) than in positive ectocervical margins (33.4 percent; P < 0.05); high-grade CIN was found at the margins in all patients.
"Conservative management is contraindicated in women with microinvasion at the margin," the authors write. "When CIN involves the margin, there is a greater risk of residual disease and of further treatment."
Abstract
Full Text (subscription or payment may be required)
Physician's Briefing