January 21, 2013
Pregnancy Advised 12 to 18 Months After Bariatric Surgery
Pregnancy is safe after bariatric surgery, with fewer complication than for morbidly obese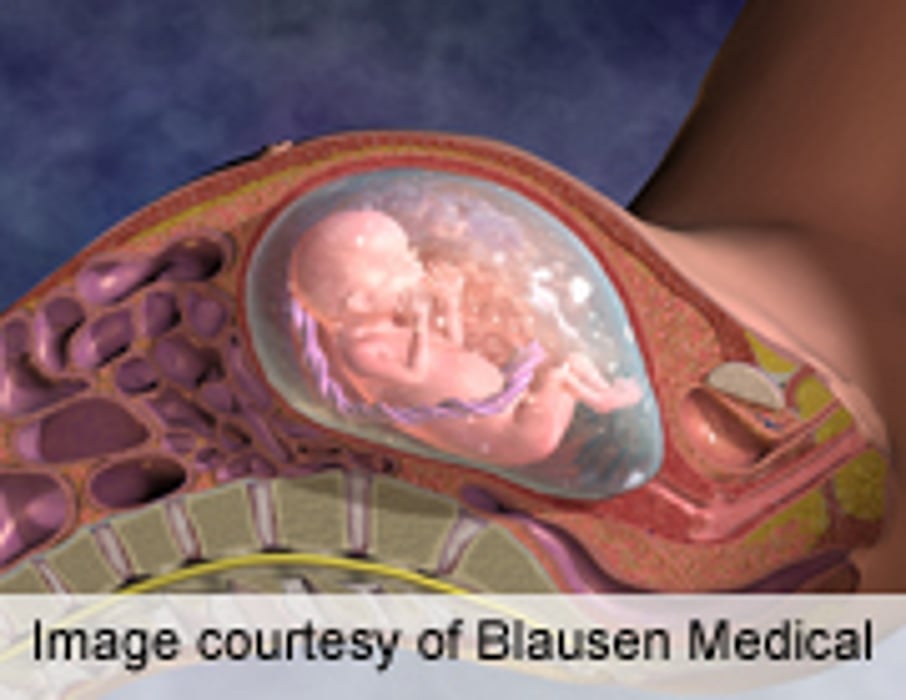 MONDAY, Jan. 21 (HealthDay News) -- To minimize risk, women should ideally wait 12 to 18 months after bariatric surgery before becoming pregnant and, for optimal management, should receive counseling from a multidisciplinary team, according to research published in the January issue of The Obstetrician & Gynaecologist.
Rahat Khan, M.B.B.S., of the Princess Alexandra Hospital National Health Service Trust in Harlow, U.K., and colleagues conducted an evidence-based literature review to outline the safety, advantages, and limitations of bariatric surgery as it relates to maternal and neonatal outcomes and to understand the importance of nutrition and multidisciplinary management of post-surgery pregnancies.
The researchers note that an increasing number of morbidly obese women are choosing to undergo bariatric surgery. Pregnancy is safer after bariatric surgery, with fewer complications compared with pregnancy in morbidly obese women. Evidence suggests that, following bariatric surgery, women should be advised to wait 12 to 18 months before pregnancy. Following bariatric surgery, multidisciplinary care should be provided before, during, and after pregnancy to prevent complications relation to nutrition or surgery.
"Both obstetricians and surgeons should consider post-bariatric surgery pregnant women as high risk. Optimal education should be encouraged in these individuals so that they can make well-informed decisions about planning pregnancy after weight-loss surgery," the authors write. "Research is required to clarify the extent to which surgery and subsequent weight-loss improves fertility and pregnancy outcomes."
Abstract
Full Text (subscription or payment may be required)
Physician's Briefing