April 8, 2016
Hormone Tx No Harm After Nonserous Epithelial Ovarian CA
For women aged younger than 55 years, hormone therapy linked to improved disease-free survival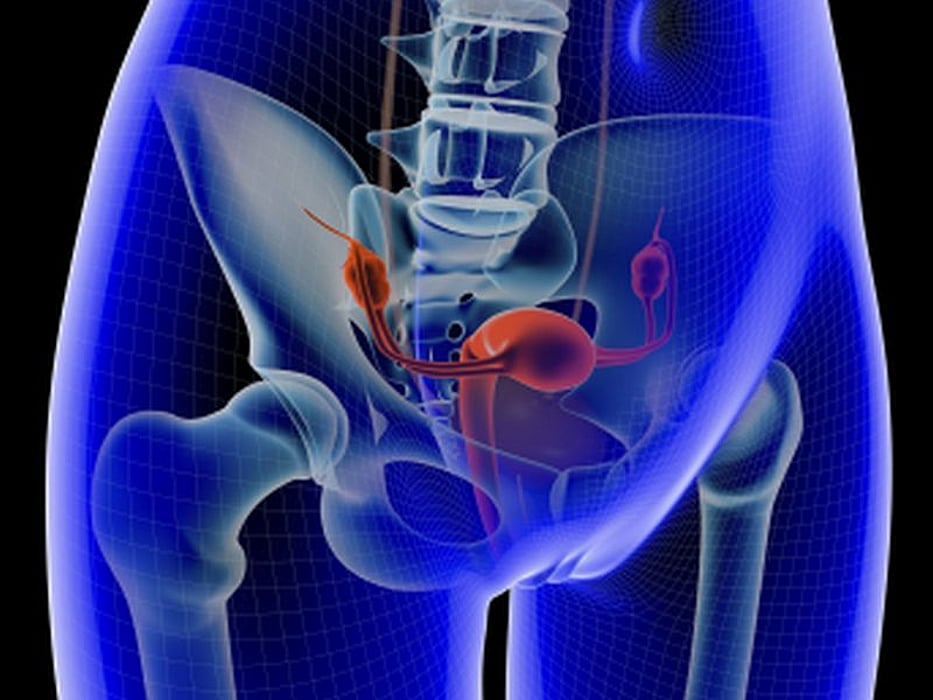 FRIDAY, April 8, 2016 (HealthDay News) -- For women with nonserous epithelial ovarian cancer, hormone therapy (HT) after treatment does not reduce survival, according to a study published in the May issue of Obstetrics & Gynecology.
Laura Power, M.D., from the University of Manitoba in Winnipeg, Canada, and colleagues conducted a retrospective cohort study to examine the correlation between HT after nonserous epithelial ovarian cancer and overall and disease-free survival. Women with known nonserous epithelial ovarian, fallopian tube, or primary peritoneal cancer between 1995 and 2010 who had used HT after treatment were identified.
The researchers found that 94 women received HT after treatment and 263 did not. In multivariate landmark analysis and time-varying Cox regression analysis, disease-free survival was improved in HT users younger than 55 years of age (adjusted hazard ratios, 0.354 and 0.212) after adjustment for International Federation of Gynecology and Obstetrics stage and need for chemotherapy. No significant difference was seen for overall survival in this age group. For women aged 55 years and older there were no correlations for HT use and overall or disease-free survival.
"After treatment for nonserous epithelial ovarian cancer, hormone therapy is not associated with decreased disease-free or overall survival," the authors write.
Physician's Briefing