April 10, 2017
Survival Similar With Debulking by Laparotomy, Laparoscopy
Similar three-year survival rates for women with epithelial ovarian cancer undergoing debulking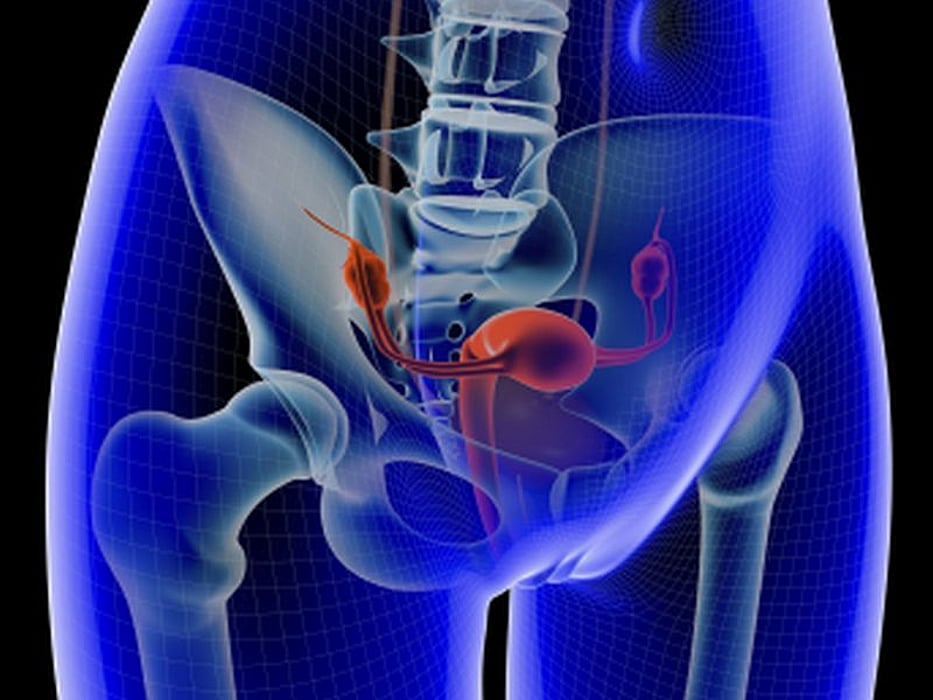 MONDAY, April 10, 2017 (HealthDay News) -- For women with epithelial ovarian cancer, three-year survival rates are similar for women undergoing debulking by laparotomy or laparoscopy, according to a study published in the May issue of Obstetrics & Gynecology.
Alexander Melamed, M.D., M.P.H., from Massachusetts General Hospital in Boston, and colleagues identified a cohort of patients diagnosed with stage IIIC and IV epithelial ovarian cancer who underwent neoadjuvant chemotherapy and interval debulking surgery. The authors compared outcomes for women who underwent debulking by laparoscopy and by laparotomy.
The researchers identified 3,071 women meeting inclusion criteria, 15 percent of whom underwent surgery initiated laparoscopically. Three-year survival was not significantly different for patients undergoing laparoscopy and laparotomy (47.5 versus 52.6 percent, respectively; P = 0.12). No difference was seen in survival after adjustment for demographic characteristics, facility type, presence of comorbidities, and stage (adjusted hazard ratio, 1.09; 95 percent confidence interval, 0.93 to 1.28; P = 0.26). The laparoscopy group had slightly shorter postoperative hospitalization (median, four versus five days; P < 0.001). There was no significant difference between the groups in the frequency of readmission (5.3 and 3.7 percent for laparoscopy and laparotomy, respectively; P = 0.26), death within 90 days of surgery (2.8 and 2.9 percent, respectively; P = 0.93), and suboptimal debulking (20.6 and 22.6 percent, respectively; P = 0.29).
"Laparoscopy is associated with a modestly shorter postoperative hospitalization, whereas readmission rates and risk of perioperative death are similar for the surgeries," the authors write.
Abstract/Full Text (subscription or payment may be required)
Physician's Briefing