August 28, 2012
Variation Noted in Pattern of Alcohol-Related Birth Defects
Mice study shows timing of alcohol exposure affects the pattern of facial and brain abnormalities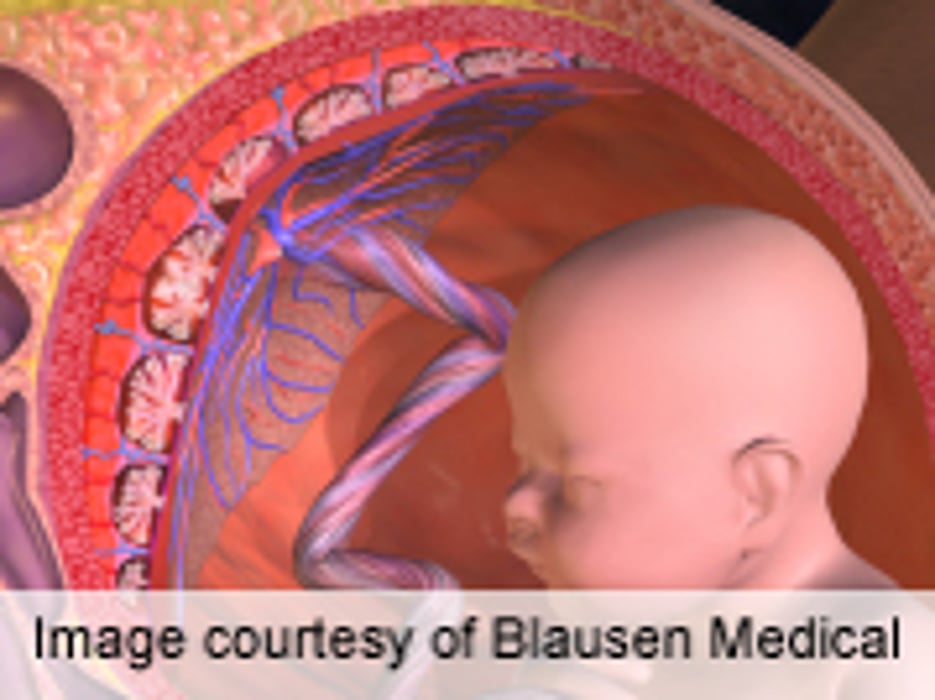 TUESDAY, Aug. 28 (HealthDay News) -- Exposure to alcohol early in pregnancy produces a pattern of facial and brain defects that can vary greatly depending on the time of exposure, according to an experimental study published online Aug. 22 in PLoS One.
Robert J. Lipinski, Ph.D., from the University of North Carolina at Chapel Hill, and colleagues used magnetic resonance imaging and dense surface modeling-based shape analysis to analyze face and brain phenotypes after pregnant mice were injected with a high dose of ethanol on gestational day 7 (corresponding to the third week of pregnancy in humans) or 8.5 (corresponding to the fourth week of pregnancy in humans).
The researchers found that mice exposed to ethanol on gestational day 7 displayed the classic facial signs of human fetal alcohol syndrome, with the characteristic abnormalities of the upper lip and eyes, including severe midfacial hypoplasia, shortening of the palpebral fissures, an elongated upper lip, and deficient philtrum. However, mice exposed on gestational day 8.5 exhibited milder or none of the classic abnormalities. Exposure on day 8.5 produced mild midfacial hypoplasia and palpebral fissure shortening, a shortened upper lip, and a preserved philtrum. These changes were associated with unique volumetric and shape abnormalities in the septal region, pituitary, and olfactory bulbs.
"By demonstrating that early prenatal ethanol exposure can cause more than one temporally-specific pattern of defects, these findings illustrate the need for an expansion of current diagnostic criteria to better capture the full range of facial and brain dysmorphology in fetal alcohol spectrum disorders," Lipinski and colleagues conclude.
Physician's Briefing