February 28, 2013
Caffeine Linked to Low Birth Weight and SGA Babies
Higher risk of low birth weight, small for gestational age; risk of preterm delivery not up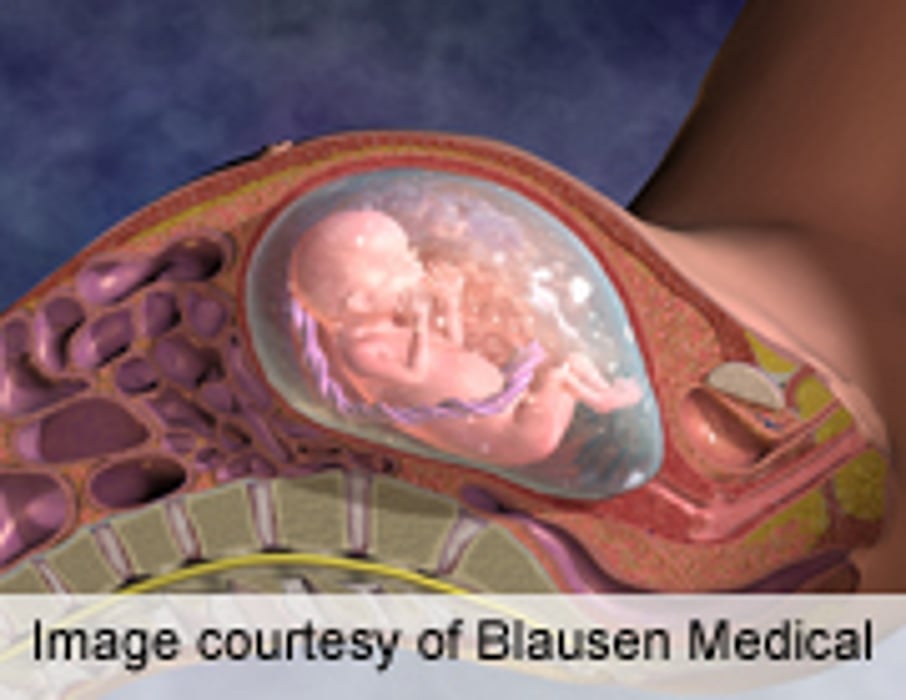 THURSDAY, Feb. 28 (HealthDay News) -- Maternal caffeine intake is associated with lower birth weight and increased odds of a baby being small for gestational age (SGA), but does not increase the risk of spontaneous preterm delivery (PTD), according to research published online Feb. 19 in BMC Medicine.
Verena Sengpiel, M.D., of the Sahlgrenska University Hospital in Gothenburg, Sweden, and colleagues studied the association between maternal caffeine intake from different sources on gestational length, the risk for spontaneous PTD, birth weight, and SGA in a cohort of 59,123 Norwegian women with uncomplicated pregnancies giving birth to a live singleton.
The researchers found that caffeine from coffee, but not other sources, was linked to a significantly longer gestation of 8 hours/100 mg/day. There was no correlation between total caffeine or caffeine from coffee with the risk of spontaneous PTD. Caffeine intake from different sources correlated with lower birth weight (approximately 20-30 g/100 mg/day). Compared to intake of 0 to 50 mg/day, caffeine intake of 200 to 30 mg/day correlated with significantly increased odds for SGA.
"Coffee, but not caffeine, consumption was associated with marginally increased gestational length but not with spontaneous PTD risk. Caffeine intake was consistently associated with decreased birth weight and increased odds of SGA," the authors write. "This might have clinical implications as even caffeine consumption below the recommended maximum (200 mg/day in the Nordic countries and USA, 300 mg/day according to the World Health Organization) was associated with increased risk for SGA."
Abstract
Full Text (subscription or payment may be required)
Physician's Briefing