March 30, 2017
Extreme Preemies Benefit Most From Corticosteroids Before Birth
Effect size of corticosteroid exposure on mortality greater at lowest gestations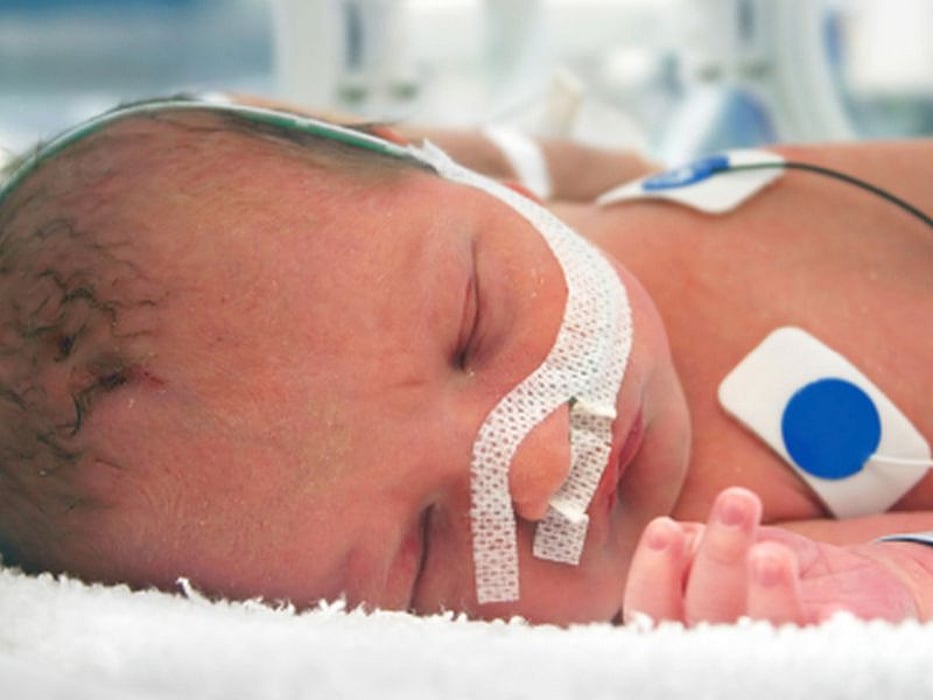 THURSDAY, March 30, 2017 (HealthDay News) -- Among infants born from 23 to 34 weeks of gestation, antenatal exposure to corticosteroids is associated with lower mortality and morbidity at most gestations, according to a study published online March 28 in The BMJ.
Colm P. Travers, M.D., from the University of Alabama at Birmingham, and colleagues assessed whether exposure to antenatal corticosteroids is associated with a lower rate of death at each gestational age at which administration is currently recommended. Data from 117,941 infants (23 0/7 to 34 6/7 weeks of gestational age) born between 2009 and 2013 were assessed.
The researchers found that infants exposed to antenatal corticosteroids (81,832 participants) had a significantly lower rate of death before discharge at each gestation 29 weeks or less, 31 weeks, and 33 to 34 weeks versus infants without exposure (range of adjusted odds ratios, 0.32 to 0.55). To prevent one death before discharge, the number needed to treat with antenatal corticosteroids increased from six at 23 and 24 weeks of gestation to 798 at 34 weeks of gestation. Among infants exposed to antenatal corticosteroids at the lowest gestations, the rate of survival without major hospital morbidity was higher.
"The effect size of exposure to antenatal corticosteroids on mortality seems to be larger in infants born at the lowest gestations," the authors write.
Physician's Briefing