August 29, 2014
Group-Based Intervention Cuts Gestational Weight Gain in Obese
Women assigned to group-based intervention have lower proportion of large-for-gestational-age babies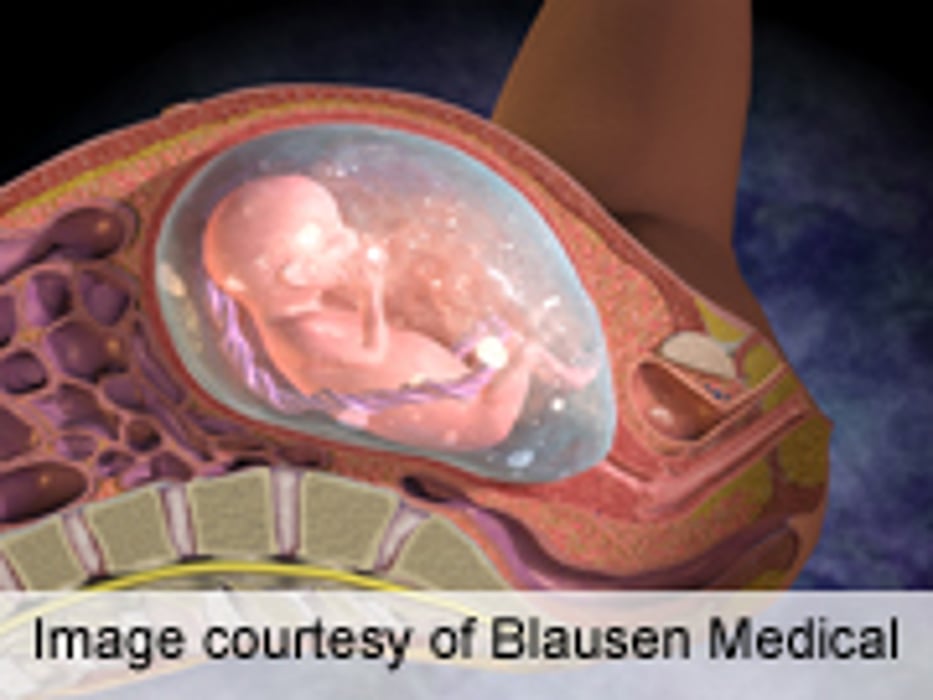 FRIDAY, Aug. 29, 2014 (HealthDay News) -- A group-based weight management intervention can reduce gestational weight gain for obese women, according to a study published in the September issue of Obesity.
Kimberly K. Vesco, M.D., M.P.H., from Kaiser Permanente Northwest in Portland, Ore., and colleagues examined the efficacy of a group-based weight management intervention for limiting gestational weight gain in obese women. Participants included 114 obese women who were randomized to intervention (56 women) or usual care control conditions (58 women) between seven and 21 weeks of gestation. Individualized calorie goals, advice to maintain weight, following the Dietary Approaches to Stop Hypertension dietary pattern without sodium restriction, and attendance at weekly group meetings until delivery were included as part of the intervention. One-time dietary advice was provided for controls.
The researchers found that from randomization to 34 weeks of gestation, intervention participants gained less weight (5.0 versus 8.4 kg). Intervention participants also gained less weight from randomization to two weeks postpartum (−2.6 versus +1.2 kg). The proportion of large-for-gestational-age babies was lower for women in the intervention group (9 versus 26 percent; odds ratio, 0.28).
"The intervention resulted in lower gestational weight gain and lower prevalence of large-for-gestational-age newborns," the authors write.
Physician's Briefing