April 9, 2014
Heat Waves May Up Risk of Early-Term Deliveries
No association found with risk of delivery among preterm pregnancies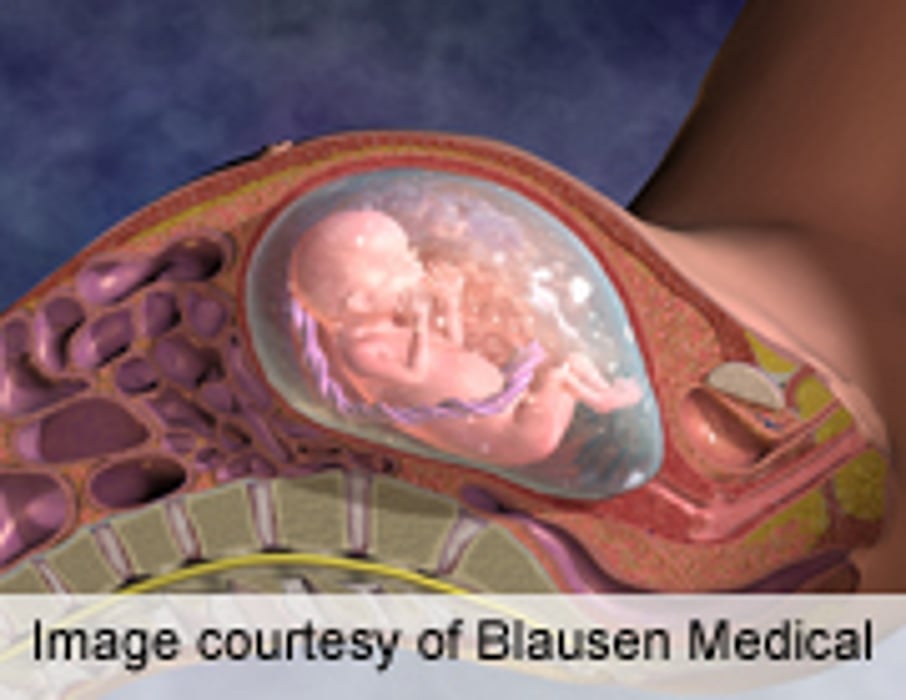 WEDNESDAY, April 9, 2014 (HealthDay News) -- Exposure to increased temperatures and episodes of extreme heat may increase the risk of delivery among early-term pregnancies, according to research published in the May issue of Epidemiology.
Nathalie Auger, M.D., of the Institut National de Santé Publique du Québec in Montreal, and colleagues analyzed data from 206,929 term live births and 12,390 preterm live births to examine the association between ambient temperature and risk of delivery.
The researchers found that, compared with a maximum temperature of 20 degrees Celsius, the risk of delivery within term was 4 percent higher for maximum temperatures of 32 degrees Celsius or higher. No association was found for higher maximum temperatures and risk of preterm delivery. Compared with other days, episodes of extreme heat, with four to seven days of maximum temperature of at least 32 degrees Celsius, were associated with a 27 percent greater risk of delivery among early-term pregnancies.
"Exposure to high ambient summer temperature and extreme heat episodes was weakly associated with increased risk of delivery among term pregnancies (but not among preterm pregnancies) in a continental North American city," the authors write. "Associations were more pronounced during the early-term (37 to 38 weeks) than full-term (≥39 weeks) period."
One author received salary support from the Fonds de Recherche du Québec, which funded the study.
Abstract
Full Text (subscription or payment may be required)
Physician's Briefing