April 7, 2014
Higher Risk of Adverse Perinatal Outcomes With Maternal IBD
Association between IBD and adverse perinatal outcome found to vary by IBD subtype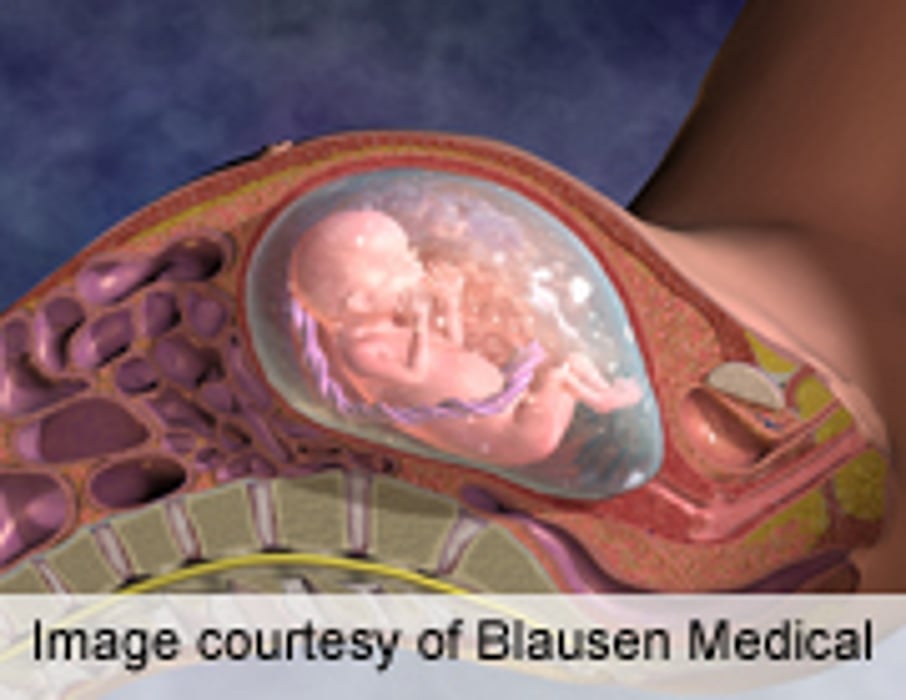 MONDAY, April 7, 2014 (HealthDay News) -- Pregnant women with inflammatory bowel disease (IBD) may be at increased risk of adverse perinatal outcomes, with association between IBD and adverse perinatal outcome varying by IBD subtype, according to research published online March 20 in the Journal of Perinatology.
Darios Getahun, M.D., Ph.D., of the Kaiser Permanente Southern California Medical Group in Pasadena, and colleagues conducted a retrospective cohort study using 395,781 maternally-linked medical records. The authors sought to examine the association between two major subtypes of IBD (Crohn's disease and ulcerative colitis) and adverse perinatal outcomes.
The researchers found that pregnant women with IBD were more likely to have adverse perinatal outcomes, including small-for-gestational-age birth (odds ratio [OR], 1.46; 95 percent confidence interval [CI], 1.14 to 1.88), spontaneous preterm birth (OR. 1.32; 95 percent CI, 1.00 to 1.76), and preterm premature rupture of membranes (OR, 1.95; 95 percent CI, 1.26 to 3.02). According to IBD subtype, only ulcerative colitis was significantly associated with increased incidence of ischemic placental disease, preterm premature rupture of membranes, and spontaneous preterm birth.
"Our findings underscore the obstetrical and perinatal impact of maternal IBD, especially when considered in light of the recent marked increase of both major subtypes among pregnant women," the authors write.
The medical records were for patients of Kaiser Permanente, and Kaiser Permanente Direct Community Benefit Funds supported the study.
Abstract
Full Text (subscription or payment may be required)
Physician's Briefing