April 18, 2019
Late-Pregnancy US Could Prevent Undiagnosed Breech Presentation
Universal ultrasound at 36 weeks in nulliparous women would ID thousands of undetected cases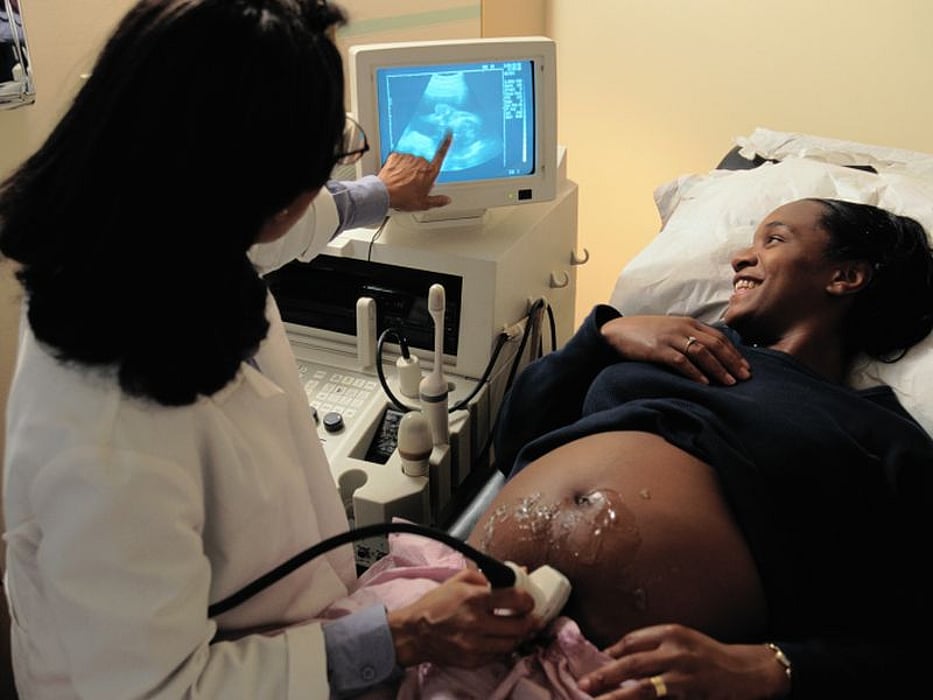 THURSDAY, April 18, 2019 (HealthDay News) -- Universal ultrasound at 36 gestational weeks could virtually eliminate undiagnosed breech presentation in nulliparous women, according to a study published online April 16 in PLOS Medicine.
David Wastlund, from the Cambridge Institute of Public Health in the United Kingdom, and colleagues examined the cost-effectiveness of universal ultrasound scanning for breech presentation near term in a prospective cohort study involving 3,879 nulliparous women. An external cephalic version (ECV) was offered when breech presentation was detected.
The researchers found that at 36 weeks, 197 women (4.6 percent) were diagnosed with breech presentation. There had been no previous suspicion of noncephalic presentation for 96 of the women. For 84 women (46.9 percent), ECV was attempted and was successful in 12 (14.3 percent success rate). Overall, 10.6, 61.5, and 27.9 percent of the women delivered vaginally, by elective cesarean section, and by emergency cesarean section, respectively. In the entire cohort, there were no women with undiagnosed breech presentation in labor. To detect one previously undiagnosed breech presentation, an average of 40 scans were needed. Compared with current practice, universal late-pregnancy ultrasound would identify 14,826 otherwise undetected breech presentations across England annually and would be cost-effective if fetal presentation could be assessed for £19.80 or less per woman.
"If ultrasound screening could be provided sufficiently inexpensively, for example, by being used during standard midwife appointments, routinely offering ultrasound screening would be worthwhile," the authors write.
One author disclosed financial ties to the pharmaceutical industry.
Physician's Briefing