April 30, 2014
Limited Associations for Antiretroviral Tx, Birth Defects
Specific association for in utero zidovudine, heart defects; most ART drugs not linked to birth defects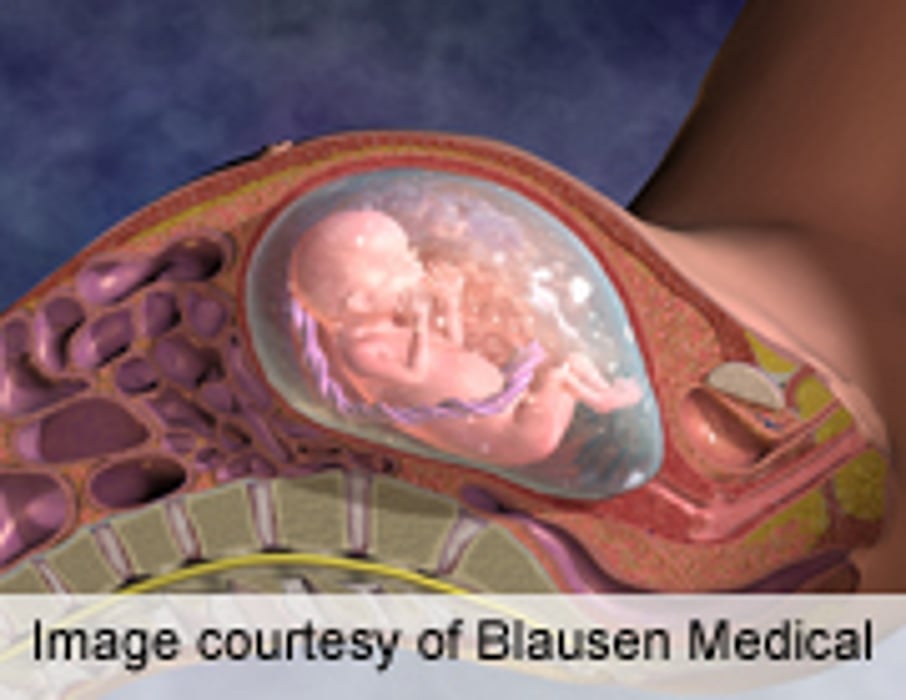 WEDNESDAY, April 30, 2014 (HealthDay News) -- There is a specific association between in utero exposure to zidovudine and heart defects; however, most ART drugs are not linked to birth defects, according to a study published online April 29 in PLOS Medicine.
Jeanne Sibiude, M.D., from Hôpital Louis Mourier in Paris, and colleagues estimated the prevalence of birth defects in children born to HIV-infected women receiving antiretroviral therapy (ART) during pregnancy. Data were obtained for 13,124 live births between 1994 and 2010, of which 42 percent were exposed to ART in the first trimester of pregnancy.
The researchers found that, according to the European Surveillance of Congenital Anomalies (EUROCAT) classification, the prevalence of birth defects was 4.4 percent. There was a significant correlation between zidovudine exposure in the first trimester and congenital heart defects after adjustment for other antiretroviral drugs, maternal age, geographic origin, intravenous drug use, and type of maternity center (adjusted odds ratio [aOR], 2.2; P = 0.003). Significant associations were also seen for didanosine and indinavir with head and neck defects (aORs, 3.4 and 3.8, respectively). Using the Metropolitan Atlanta Congenital Defects Program classification, a significant association was identified between efavirenz and neurological defects (aOR, 3.0; P = 0.04). Using the less inclusive EUROCAT classification, the correlation was not significant (aOR, 2.1; P = 0.16). No correlations were observed for lopinavir or ritonavir (power of >85 percent for an odds ratio of 1.5), nor for nevirapine, tenofovir, stavudine, or abacavir (power of >70 percent).
"Whatever the impact that some antiretroviral drugs may have on birth defects, it is surpassed by the major role of ART in the successful prevention of mother-to-child transmission of HIV," the authors write.
Physician's Briefing