December 19, 2013
Maternal Vitamin D Tied to Risk of Small for Gestational Age
Second trimester vitamin D levels inversely associated with SGA risk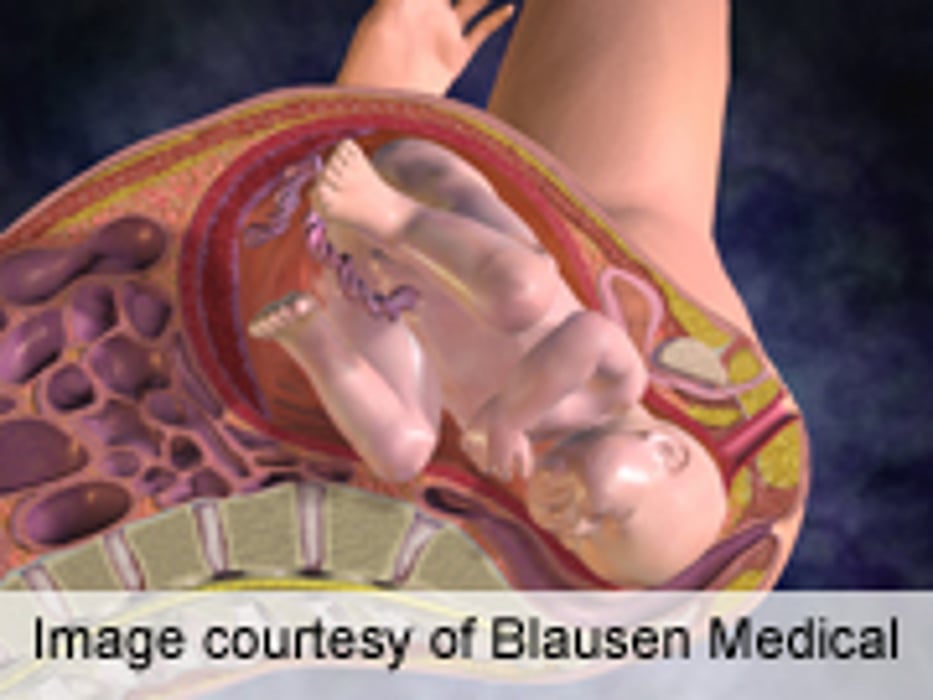 THURSDAY, Dec. 19, 2013 (HealthDay News) -- Maternal serum 25-hydroxyvitamin D concentration is associated with the risk of small-for-gestational-age (SGA) offspring, according to a study published online Dec. 6 in Obstetrics & Gynecology.
Alison D. Gernand, Ph.D., M.P.H., R.D., from the University of Pittsburgh Graduate School of Public Health, and colleagues assayed serum samples at 12 to 26 weeks of gestation for 25-hydroxyvitamin D in 792 participants in a trial of low-dose aspirin for prevention of preeclampsia in high-risk women. After adjustment for confounders, including maternal pre-pregnancy obesity, race, treatment allocation, and risk group, the correlation between 25-hydroxyvitamin D and the risk of SGA was assessed.
The researchers found that, at birth, 13 percent of neonates were SGA. Women who delivered SGA had lower 25-hydroxyvitamin D concentrations (57.9 nmol/L) than those with non-SGA neonates (64.8 nmol/L; P = 0.028). Compared with 25-hydroxyvitamin-D concentrations of <30 nmol/L, the risk of SGA was reduced by 43 percent with concentrations of 50 to 74 nmol/L and by 54 percent with concentrations of 75 nmol/L or greater, in adjusted models. This association was modified by race and maternal obesity. The risk of SGA was significantly reduced by 68 and 50 percent, respectively, for white and non-obese women with 25-hydroxyvitamin D of 50 nmol/L or greater versus <50 nmol/L. In black or obese women, 25-hydroxyvitamin D was not associated with the risk of SGA.
"Maternal vitamin D status in the second trimester is associated with risk of SGA among all women and in the subgroups of white and non-obese women," the authors write.
Abstract
Full Text (subscription or payment may be required)
Physician's Briefing