February 6, 2020
Pregnancy-Related Deaths Down in U.S. Health Care Settings
But maternal mortality in other settings, including the decedent's home, increased significantly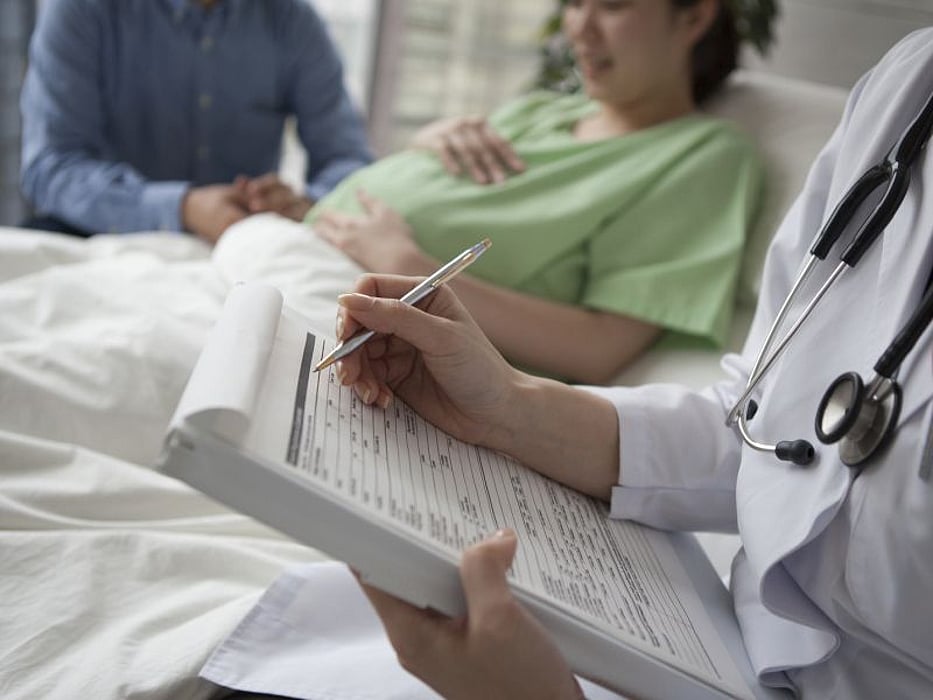 THURSDAY, Feb. 6, 2020 (HealthDay News) -- From 2003 to 2016, pregnancy-related deaths decreased in hospitals, emergency rooms, and outpatient medical facilities, while maternal deaths in other settings, like the home, increased significantly, according to a study presented at the annual meeting of the Society for Maternal-Fetal Medicine, held from Feb. 3 to 8 in Dallas.
Angela Burgess, M.D., Ph.D., from the Baylor College of Medicine and Texas Children's Pavilion for Women in Houston, and colleagues examined trends in U.S. maternal mortality by place of death using Multiple Cause-of-Death Mortality Data for 2003 to 2016. Data were examined in relation to place of death, cause of death, race/ethnicity, and age at the time of death.
The researchers found that during the study period, the inpatient maternal mortality rate decreased by 20 percent, from 53 to 44 per 100,000 live births. During the study period, a similar (24 percent) decline was seen in maternal deaths in an outpatient facility or emergency room. In other settings, there was a significant increase in mortality, especially in the decedent's home.
"The problem of increasing maternal mortality ratios in the United States is a multifaceted one, potentially involving not only the quality of medical care received by pregnant women, but also other issues, including access to care, cultural norms that may lead women to avoid available care, insurance and payment issues, and other social issues such as drugs, homicide, suicide, and domestic violence," Burgess said in a statement. "Our data suggest that the quality of medical care received by pregnant women in the U.S. is improving."
Physician's Briefing