April 14, 2014
Prenatal SSRI Exposure May Up Odds of Autism in Boys
Strongest correlation seen for first trimester; link also seen for developmental disorder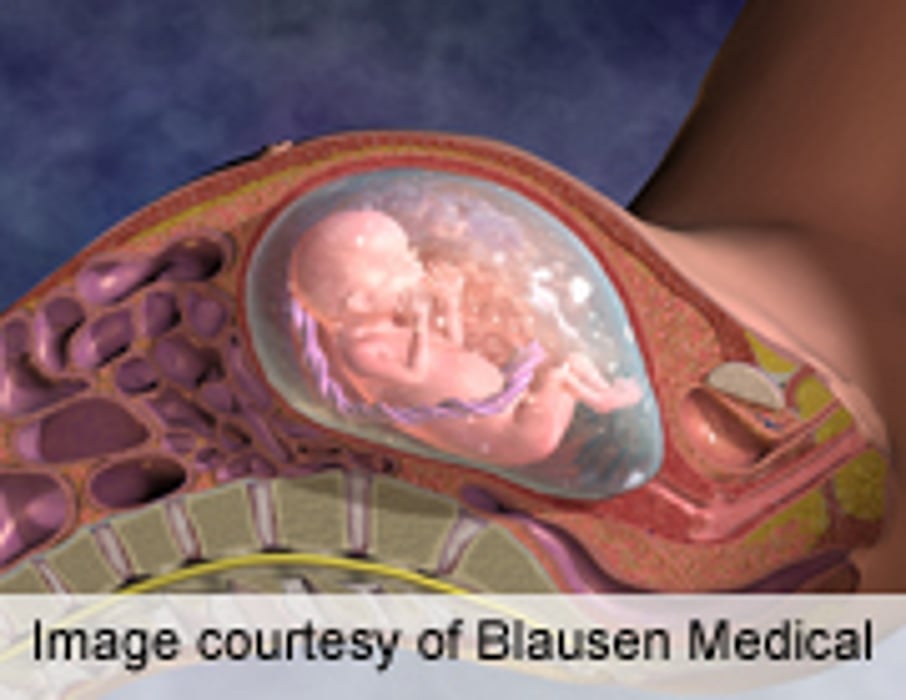 MONDAY, April 14, 2014 (HealthDay News) -- For boys, prenatal exposure to selective serotonin reuptake inhibitors (SSRIs) is associated with increased likelihood of autism spectrum disorder (ASD) and other developmental delays (DDs), according to a study published online April 14 in Pediatrics.
Rebecca A. Harrington, Ph.D., M.P.H., from the Johns Hopkins Bloomberg School of Public Health in Baltimore, and colleagues examined the correlation between prenatal SSRI use and the odds of ASDs and DDs in 966 mother-child pairs (492 ASD, 154 DD, and 320 typical development [TD]). Prenatal SSRI use, maternal mental health history, and sociodemographic information were ascertained in interviews with biological mothers.
The researchers found that the prevalence of prenatal SSRI exposure was lowest in TD children (3.4 percent), but was not significantly different from exposure in children with ASD or DD (5.9 and 5.2 percent, respectively). For boys, the likelihood of prenatal SSRI exposure was significantly increased in children with ASD versus TD (odds ratio [OR], 2.91; 95 percent confidence interval [CI], 1.07 to 7.93), with the strongest correlation seen for exposure in the first trimester (OR, 3.22; 95 percent CI, 1.17 to 8.84). There was also increased likelihood of exposure for boys with DD (OR, 3.39; 95 percent CI, 0.98 to 11.75), which was strongest for exposure in the third trimester (OR, 4.98; 95 percent CI, 1.20 to 20.62). Similar findings were seen for mothers with an anxiety or mood disorder.
"Because maternal depression itself carries risks for the fetus, the benefits of prenatal SSRI use should be carefully weighed against potential harms," the authors write.
Abstract
Full Text (subscription or payment may be required)
Physician's Briefing