May 8, 2020
Previous Pregnancy Complication Ups Risk for Preterm Delivery
Any of five complications in a first term delivery may predict subsequent preterm delivery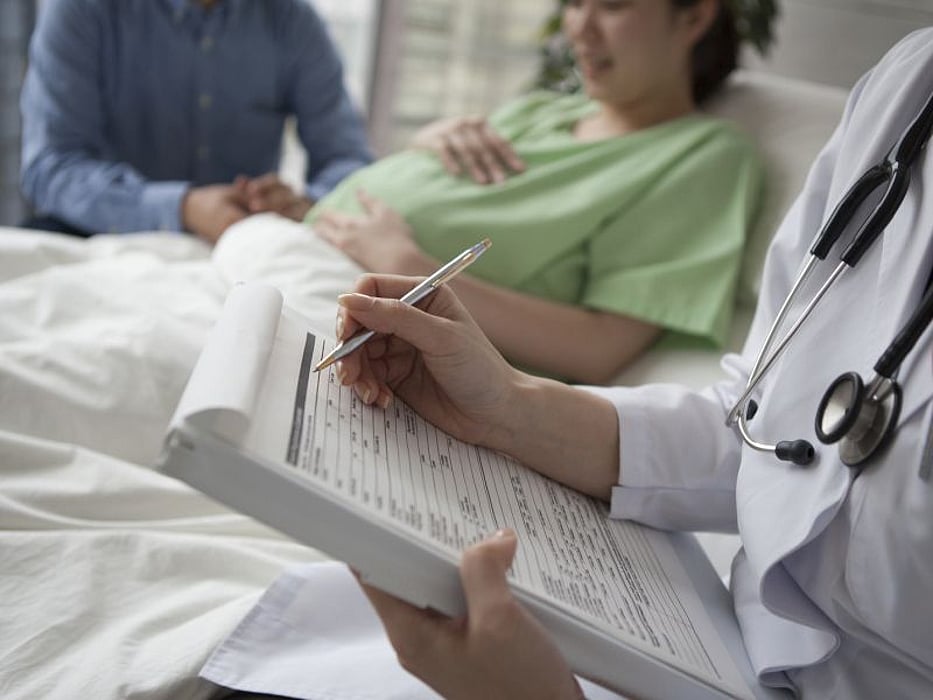 FRIDAY, May 8, 2020 (HealthDay News) -- Risk for preterm delivery is higher in pregnant women who have experienced preeclampsia, placental abruption, stillbirth, neonatal death, or small for gestational age in a term first pregnancy, according to a study published online April 29 in The BMJ.
Liv G. Kvalvik, M.D., Ph.D., from University of Bergen in Norway, and colleagues used the Medical Birth Registry of Norway (1999 to 2015) to identify 302,192 women giving birth (live or stillbirth) to a second singleton child. Conditions and outcomes of a first delivery at term were examined that might predict later preterm birth.
The researchers found that women with any of the five complications at a term first birth (preeclampsia, placental abruption, stillbirth, neonatal death, and small for gestational age) showed a substantially increased risk for preterm delivery in the next pregnancy. With none of the five complications, the risk for preterm delivery in a second pregnancy was 3.1 percent compared with 6.1 percent after preeclampsia, 7.3 percent after term placental abruption, 13.1 percent after term stillbirth, 10.0 percent after neonatal death, and 6.7 percent after small for gestational age. The corresponding unadjusted relative risks for preterm birth were 2.0, 2.3, 4.2, 3.2, and 2.2, respectively. The risk for preterm birth was increased, on average, twofold with one term complication in the first pregnancy and 3.5-fold with two or more complications. These associations were also seen in the reverse direction, with preterm birth in the first pregnancy predicting complications in second pregnancies delivered at term.
"Term complications seem to share important underlying causes with preterm delivery that persist from pregnancy to pregnancy, perhaps related to a mother's predisposition to disorders of placental function," the authors write.
Physician's Briefing