November 22, 2013
Researchers Study Factors in Uncomplicated Pregnancy
Pre-pregnancy fruit intake beneficial; increased BMI, BP, drug misuse in first trimester detrimental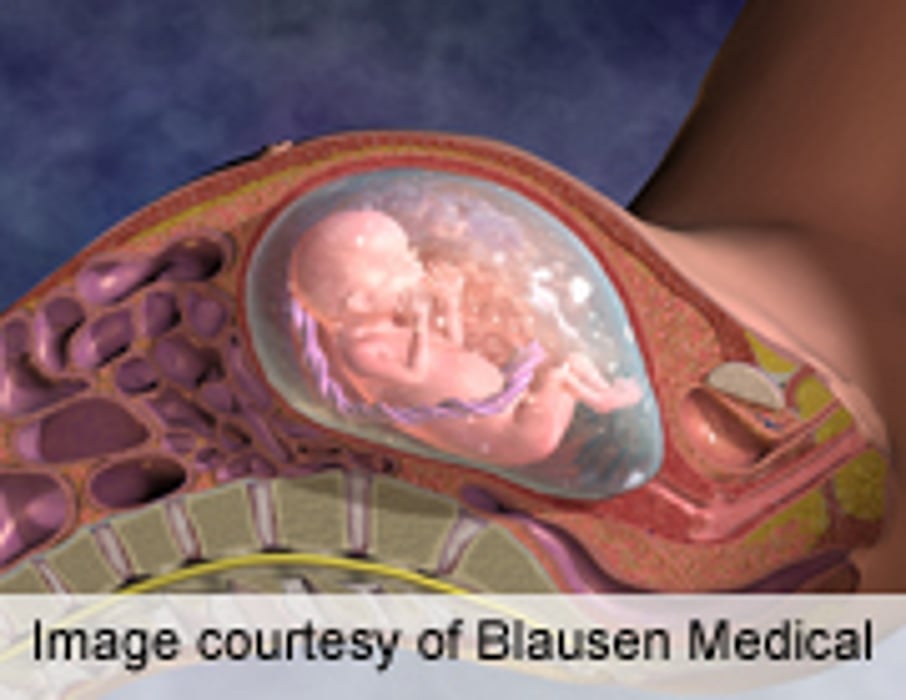 FRIDAY, Nov. 22, 2013 (HealthDay News) -- Factors associated with uncomplicated pregnancy have been identified, according to a study published online Nov. 21 in BMJ.
Lucy C. Chappell, Ph.D., from King's College London and King's Health Partners, and colleagues conducted a prospective international multicenter observational cohort study involving 5,628 healthy nulliparous women with a singleton pregnancy. The authors sought to identify factors at 15 to 20 weeks' gestation associated with a subsequent uncomplicated pregnancy.
The researchers found that 61.3 percent of the women had an uncomplicated pregnancy. The likelihood of an uncomplicated pregnancy was reduced with increased body mass index (relative risk [RR], 0.74), misuse of drugs in the first trimester (RR, 0.90), and mean diastolic and systolic blood pressure (RR for each 5 mm Hg increase, 0.92 and 0.95, respectively). Pre-pregnancy fruit intake at least three times daily and being in paid employment were beneficial factors (RR, 1.09 and 1.02 per eight hours' increase). A history of hypertension while using oral contraception, socioeconomic index, vaginal bleeding during pregnancy, family history of any hypertensive complications in pregnancy, and increasing uterine artery resistance index were detrimental factors not amenable to alteration.
"This study implies that individually targeted lifestyle interventions (normalizing maternal weight, increasing pre-pregnancy fruit intake, reducing blood pressure, stopping misuse of drugs) may increase the likelihood of normal pregnancy outcomes," the authors write.
Full Text (subscription or payment may be required)
Editorial (subscription or payment may be required)
Physician's Briefing