February 3, 2014
SMFM: Major Congenital Anomaly Risk Down for Older Moms
Advanced maternal age linked to decreased risk of CNS, renal, and abdominal wall defects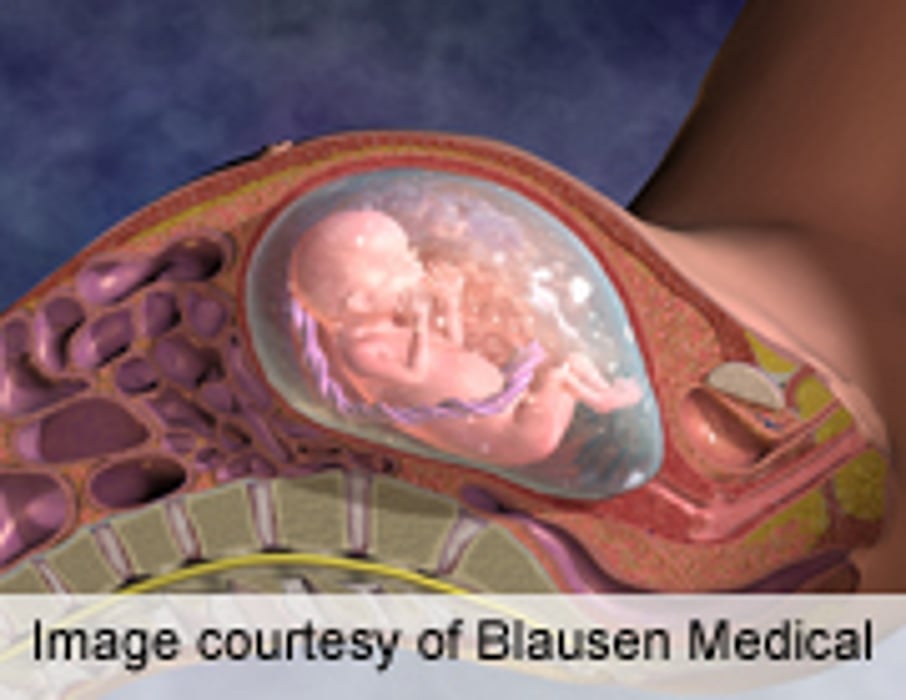 MONDAY, Feb. 3, 2014 (HealthDay News) -- Advanced maternal age is associated with decreased risk for major fetal congenital anomalies, according to a study presented at the annual meeting of the Society for Maternal-Fetal Medicine, held from Feb. 3 to 8 in New Orleans.
Katherine R. Goetzinger, M.D., from Washington University in St. Louis, and colleagues conducted a retrospective cohort study of all patients with singleton gestation presenting for second trimester anatomic survey over an 18-year period. Cases were classified according to maternal age (younger than 35 years versus 35 years or older).
The researchers found that 2.4 percent of the 76,156 euploid fetuses were diagnosed with a major anomaly. The incidence of major fetal anomalies decreased significantly with increasing maternal age up to the threshold of 35 years. After controlling for potential confounders, there was a significant correlation between advanced maternal age and an overall decreased risk for major fetal anomalies (adjusted odds ratio, 0.59). Women aged 35 years or older had decreased incidence of central nervous system, renal, and abdominal wall anomalies. In contrast, the rate of cardiac anomalies was similar between the groups.
"As more women are choosing to delay childbearing, they are faced with many increased pregnancy risks," Goetzinger said in a statement. "Findings from this study may provide some reassurance for these women regarding the likelihood of having an anatomically normal child."
Physician's Briefing