December 5, 2013
Vitamin D Deficiency Associated With Gestational Diabetes
CYP24A1 protein production, mRNA expression up in placental tissue from women with GDM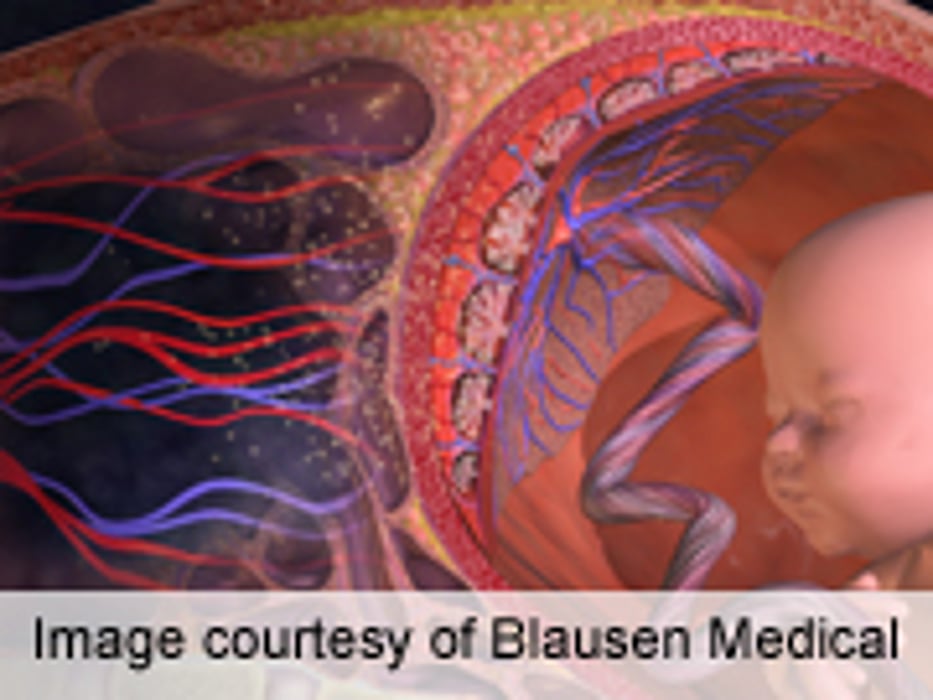 THURSDAY, Dec. 7, 2013 (HealthDay News) -- Vitamin D deficiency is associated with gestational diabetes mellitus (GDM), with higher levels of CYP24A1 protein production and messenger RNA expression in placental tissue from women with GDM, according to a study published in the December issue of the American Journal of Obstetrics & Gynecology.
Geum Joon Cho, M.D., Ph.D., from the Korea University College of Medicine in Seoul, and colleagues included 40 normal pregnant women and 20 women with GDM in a study that aimed to examine the correlations between maternal serum 25-hydroxyvitamin D (25[OH]D) levels and GDM. Differences in the expression and production of vitamin D receptor (VDR), CYP24A1, and CYP27B1 in the placenta were assessed using real-time polymerase chain reaction and Western blot, respectively.
The researchers identified vitamin D deficiency (serum levels <20 ng/mL) in 27.5 percent of normal pregnant women and in 85 percent of women with GDM. Women with GDM had significantly lower serum levels of 25(OH)D than normal pregnant women. Compared to those with normal pregnancies, placental tissue from women with GDM had significantly higher production of CYP24A1 protein and messenger RNA expression. There was no significant difference between the groups in production of CYP27B1 and VDR protein and messenger RNA expression.
"In this study, vitamin D deficiency was associated with GDM," the authors write. "Our data indicate that the elevated activity of CYP24A1 in the placenta may play a key role in the development of vitamin D deficiency in GDM."
Physician's Briefing