December 2, 2015
Preemies May Benefit From Delayed Umbilical Cord Clamping
Waiting 45 seconds linked to enhanced motor skills among infants in study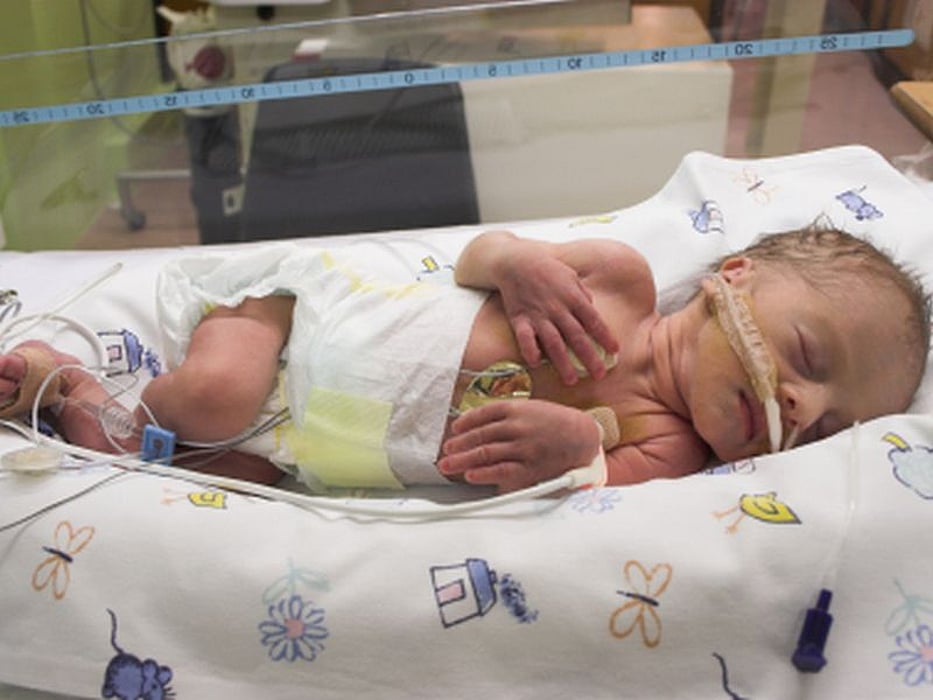 WEDNESDAY, Dec. 2, 2015 (HealthDay News) -- Delayed clamping of a preterm infant's umbilical cord may lead to better motor function development, according to a study published online Nov. 4 in The Journal of Pediatrics.
The study included 161 infants born before 32 weeks of pregnancy who were assessed at 18 to 22 months corrected age. Infants were randomized to either delayed cord clamping (DCC) (30 to 45 seconds) or immediate cord clamping (ICC) (<10 seconds).
The researchers did not find any differences in rates of intraventricular hemorrhage or late-onset sepsis. However, there was an association with improved motor function at 18 to 22 months corrected age for DCC compared with ICC.
"If you can wait 45 seconds before clamping the cord, and that delay has a chance of improving your baby's motor function, wouldn't you make that choice to delay?" researcher Debra Erickson-Owens, Ph.D., an associate professor of nursing at the University of Rhode Island in Kingston, said in a university news release. "It makes us consider what other positive things occur with delaying that could result in a long-term impact on infant well-being."
Abstract
Full Text (subscription or payment may be required)
Physician's Briefing